If you need to let your driver know something before the ride, you have the option in the app to type a short message that they will see as soon as they accept your booking.
To add a message to your driver, please follow these instructions:
Go into the app
Once you've entered a destination or pressed skip, you will see the fleet choices
Tap on your desired vehicle and you will see the option "Message Driver" under Preferences
Add your message to your driver
Press "Save"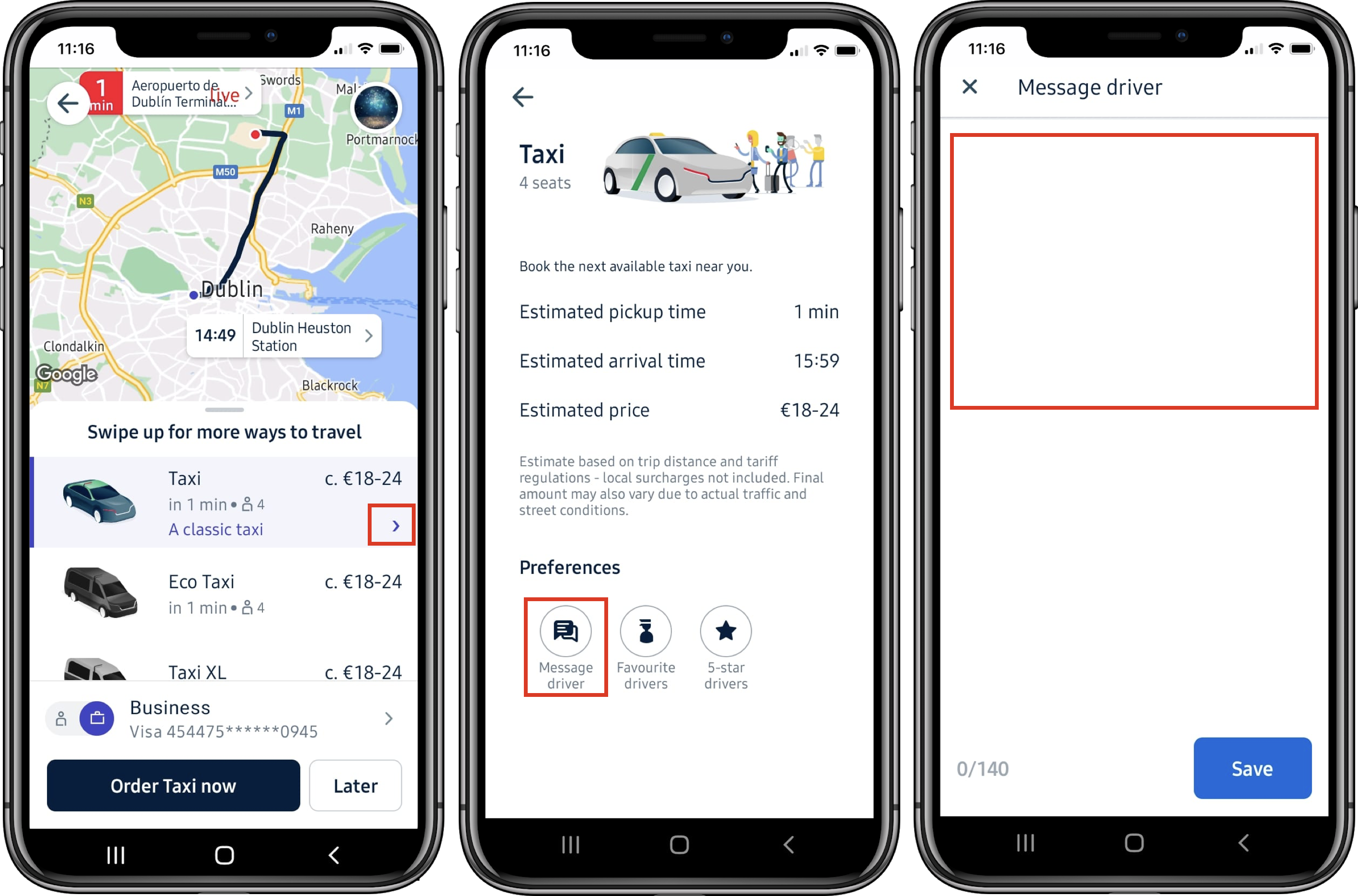 This message will be visible to the driver that picks up your booking.
In case you wish to call your driver, this can only happen after they have accepted your booking.
For more information on this, you can follow the instructions on 'How can I contact my driver once I've booked my trip?'.