Super easy!
1. Upon opening the app, a pop-up message will appear requesting you to settle the outstanding fare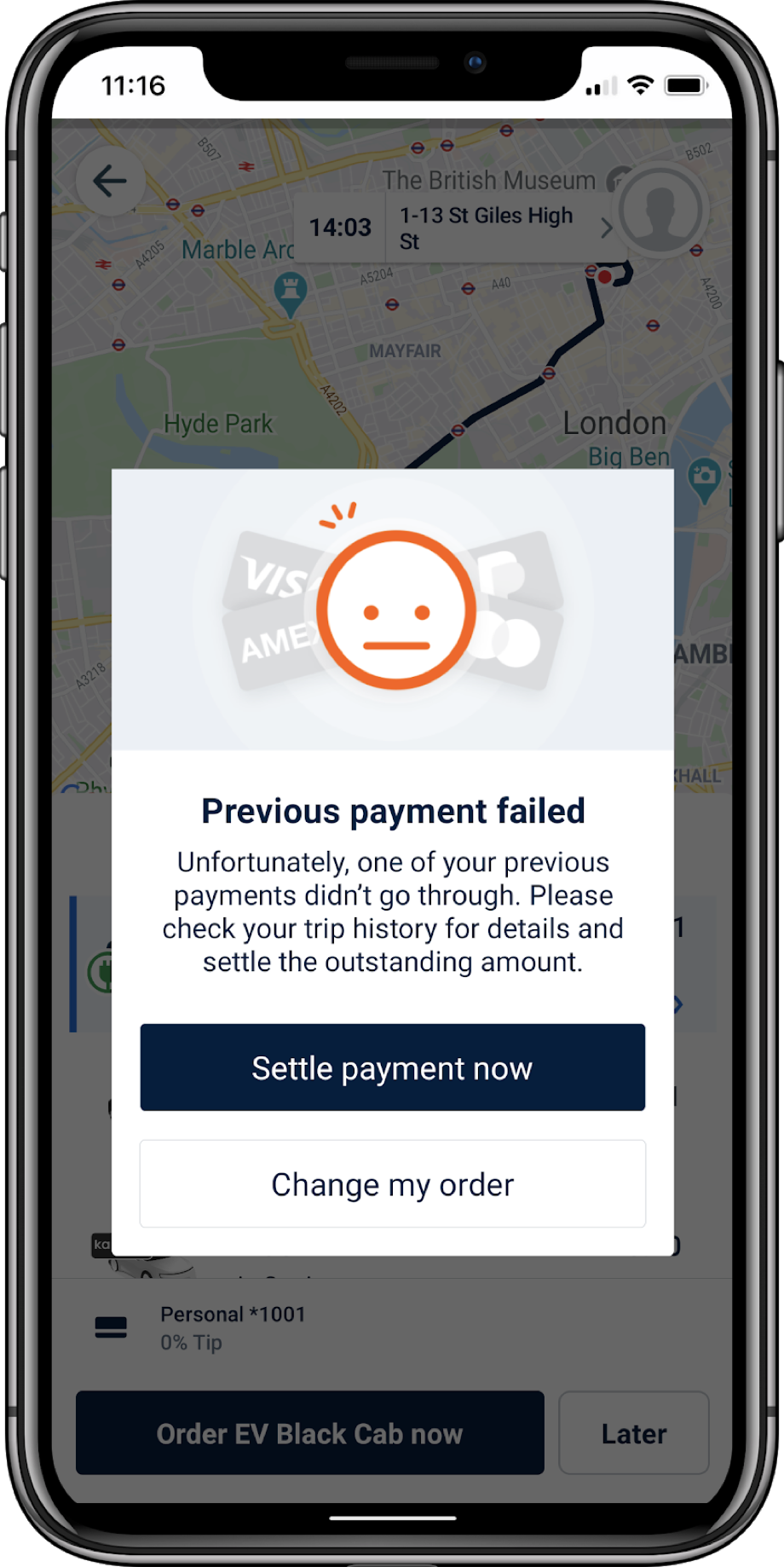 2. Tap 'Pay outstanding amount'. Here you can select another payment method if needed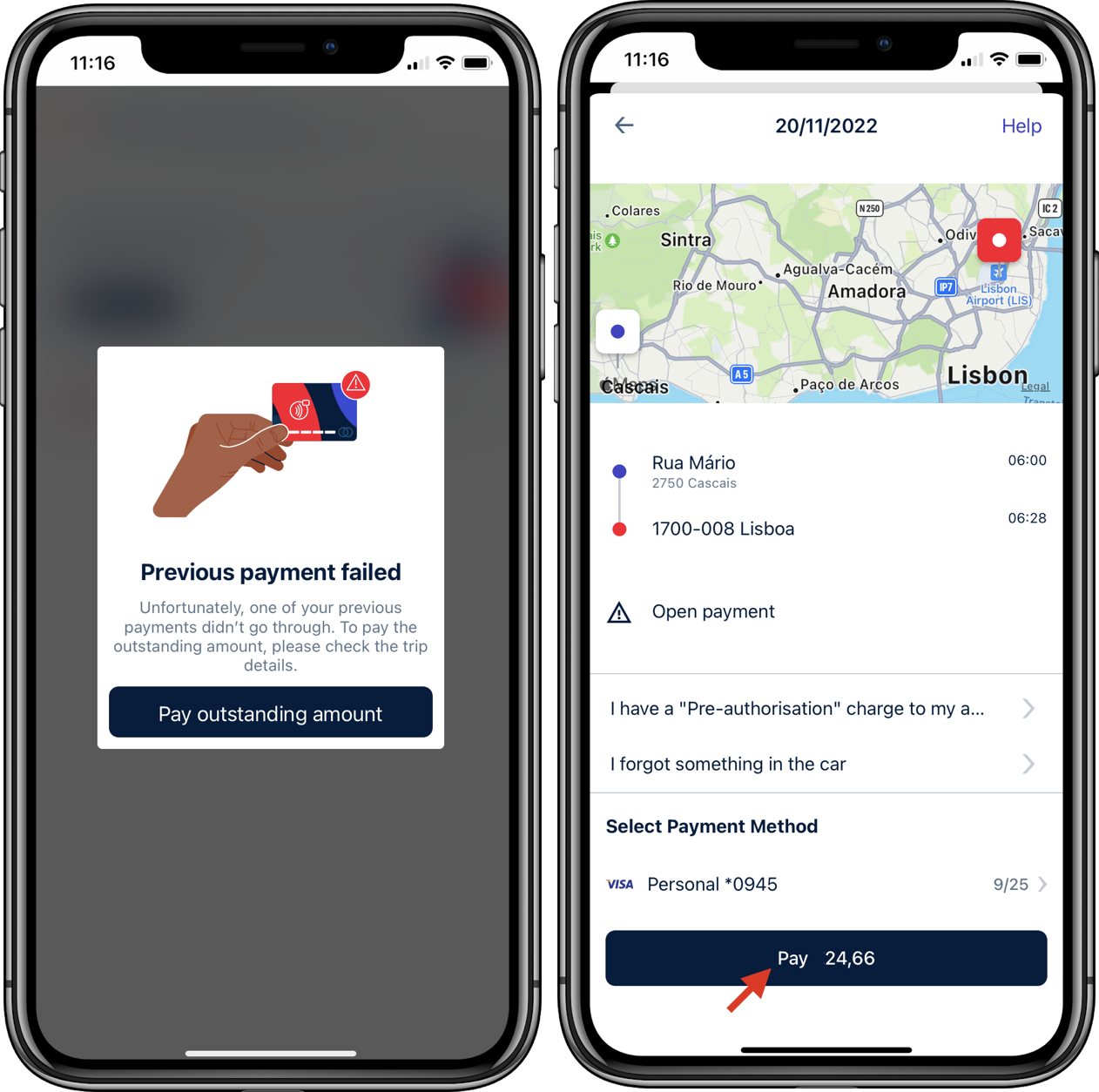 When the app gets stuck, do the following:
Close and reopen the app
Go to your profile through your profile picture in the top right corner
Tap on 'Trips'
Select the service and cancel the debt
If you don't settle the outstanding payment manually via the app, we'll retry to charge it automatically until success and notify you by email.
Important: You won't be able to use the service until pay the outstanding amount.