If you're simply wanting to change/update your existing information/password, it couldn't be easier! Follow our steps below:
Tap on your profile icon in the top right-hand corner of the FREE NOW app homepage
Select 'Edit' located in the top right-hand corner (or over your profile picture). Here you

can now complete or change your information, such as your name, email address, phone number, etc.

Go to 'Change password'
Enter your current password associated with the FREE NOW app. After this, enter your new chosen password, and repeat this process once more in the box below
Click 'Update password'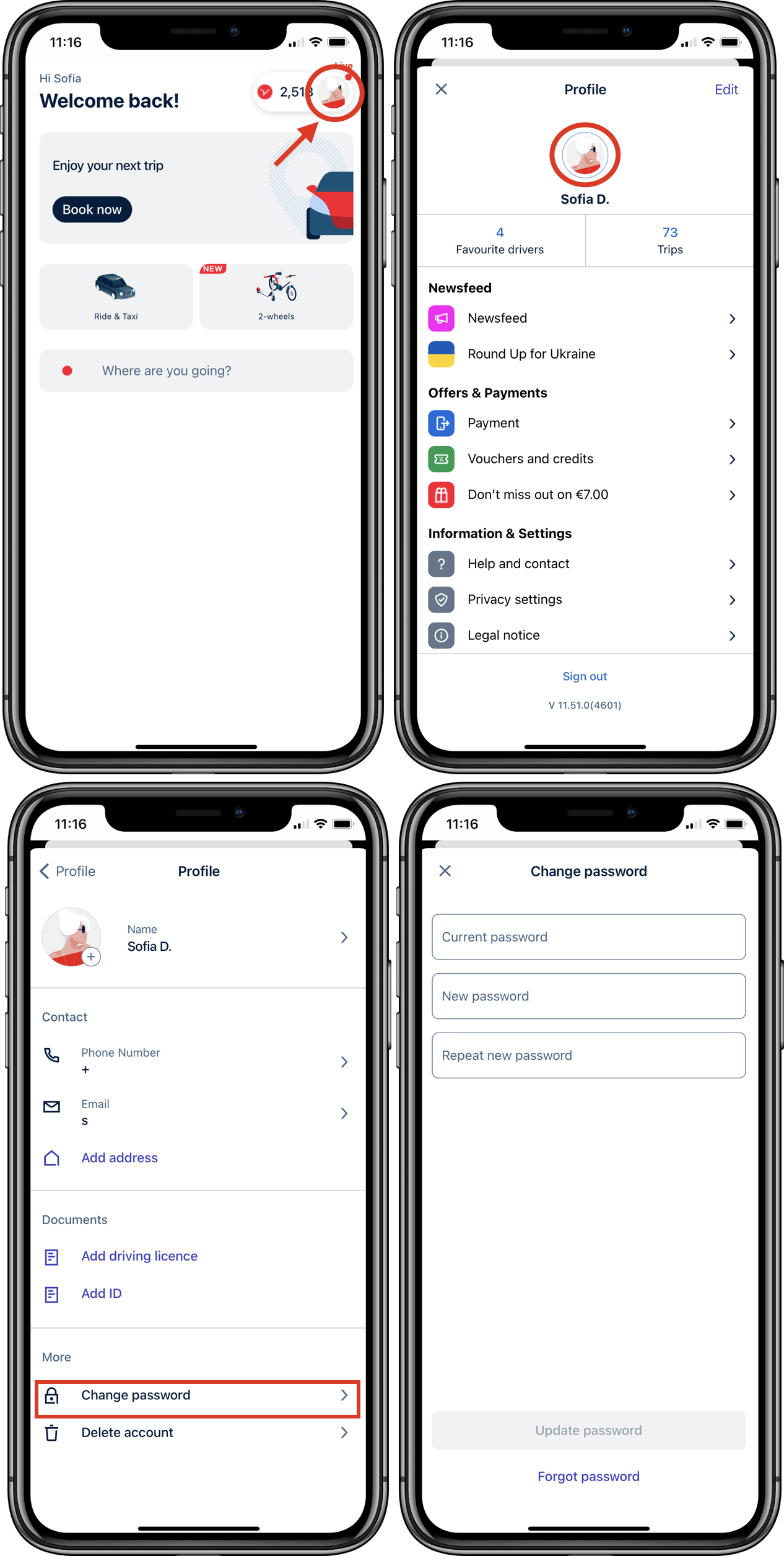 Profile changes can only be made in the mobile app and cannot be changed in your online browser.
If you've forgotten your password and can't log into the app, check out our article on 'How do I reset my password?'.