If you need to contact your driver before the trip begins, you have the option to call him/her as he/she approaches your pick-up destination.
To contact the driver:
Once you've been allocated a driver, tap 'contact driver' at the bottom of the live booking screen
This will ask if you want to text or call the driver. Select one of these options and proceed with your desired communication.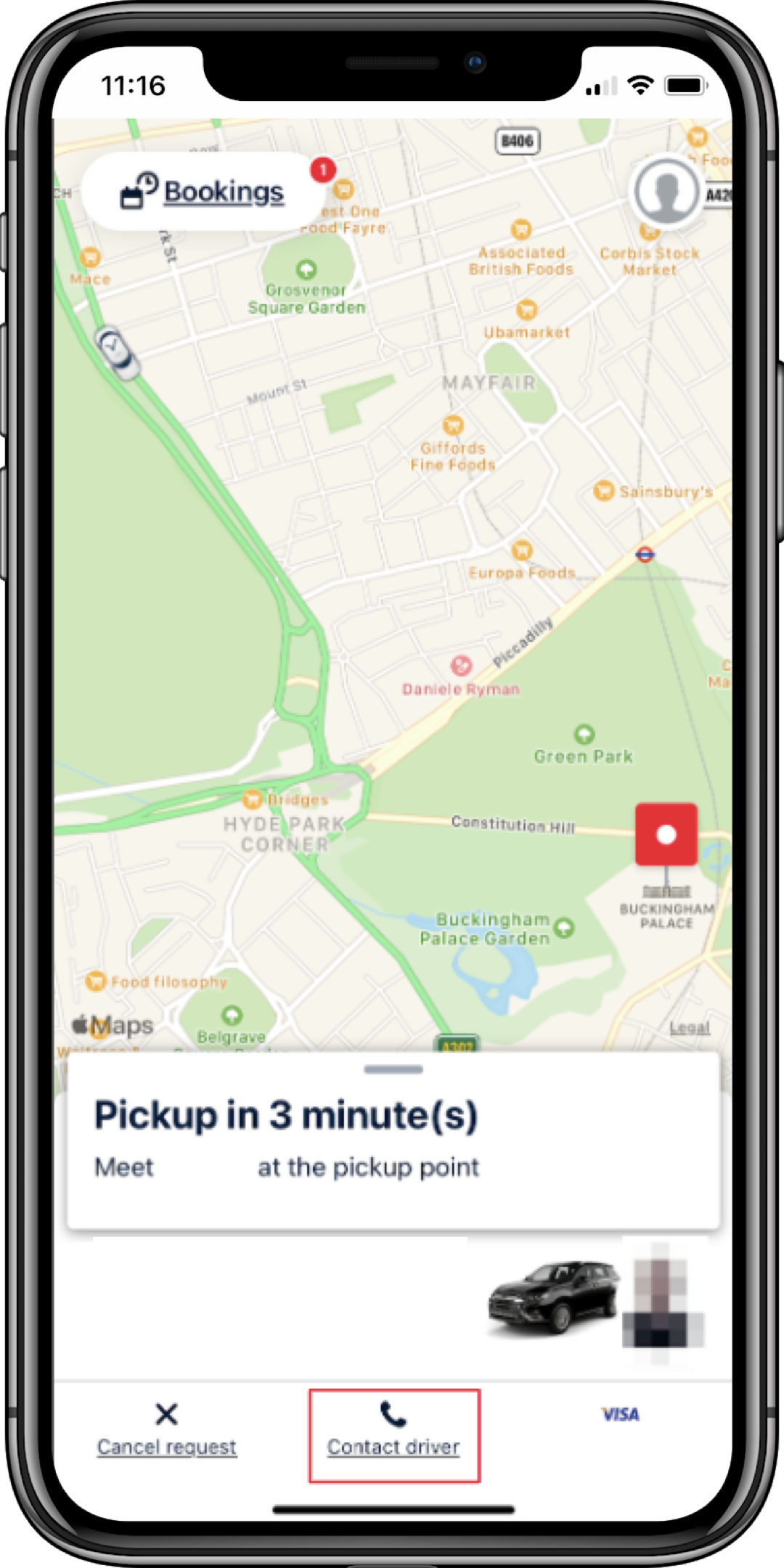 In order to ensure your calls connect, you'll need to make sure your phone number registered to the FREE NOW account is the same as the number you are using to make the call.
Are you wanting to contact your driver about a lost item, but your trip is already complete? Follow our instructions on How can I contact my driver about a lost item?