There are two ways to contact your driver: by calling or by chat.
By calling
Once you've been allocated a driver, tap on the phone icon at the bottom of the live booking screen. Make sure your phone number registered to the FREENOW account is the same as the number you are using to make the call.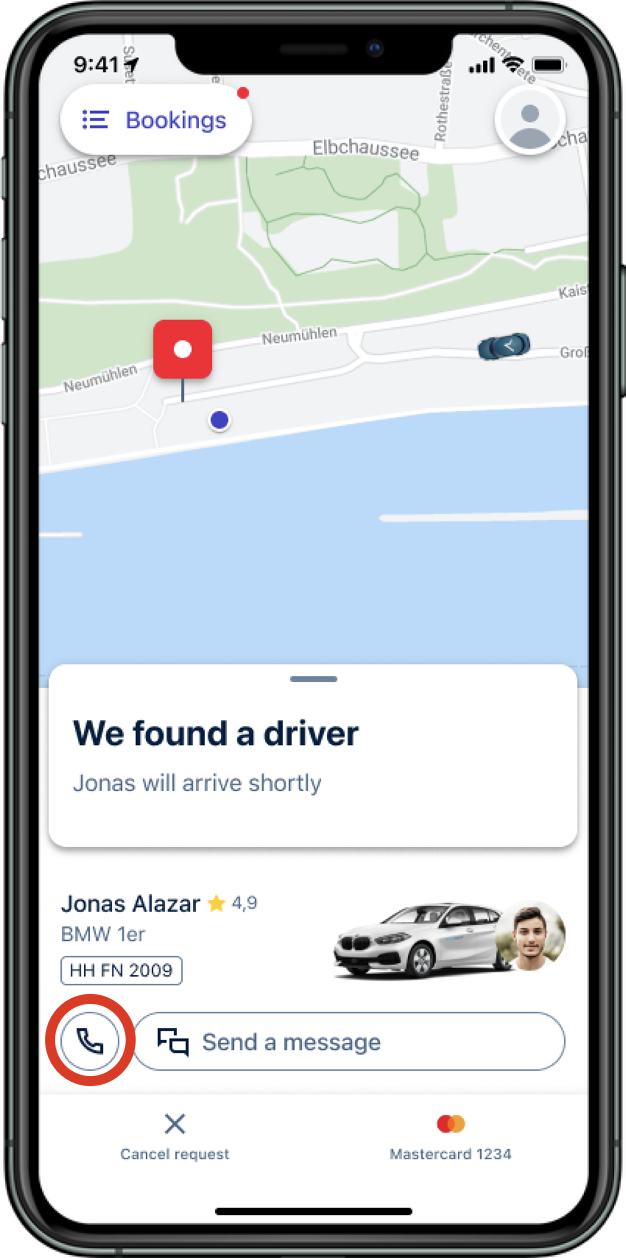 To increase the safety of all our users, we have turned on the phone masking, therefore, the phone number of either the driver or passenger has been replaced with a generic phone number that cannot be used outside the app. You will be able to call your driver up to 7 days after the trip has been completed.
By chatting - App version 11.65.0
You can also chat with your driver in an instant, so you can address any kind of uncertainty (e.g. pick-up point, unexpected delay, confirming baby seat, etc.), special need (disabilities) or even language barrier.
Simply access to the chat by clicking the icon at the bottom of your trip screen.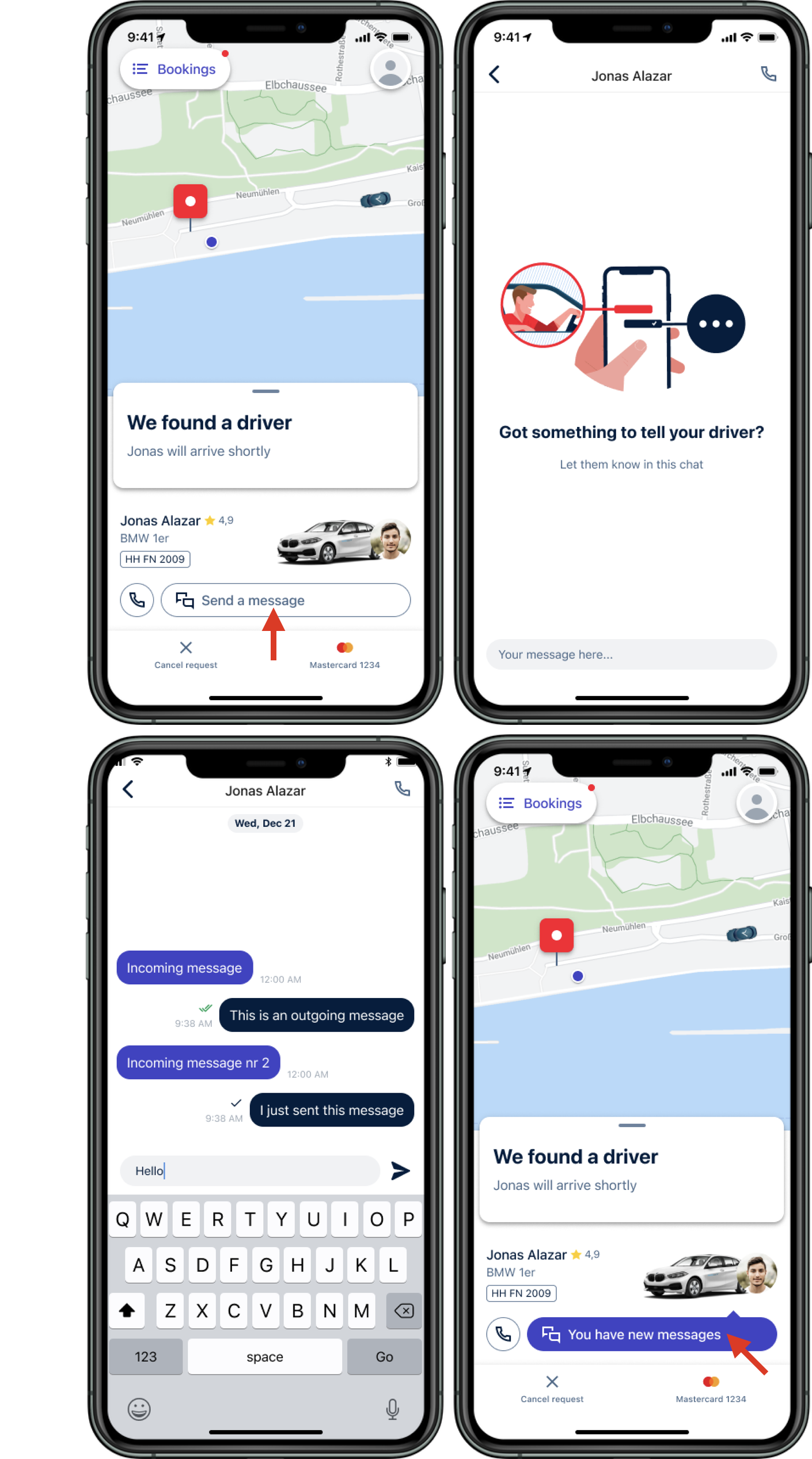 As long your booking states Approach or Arrival, then you will be able to chat and receive push notifications of unread messages in the bottom sheet. Once you get into the vehicle and your trip starts, the chat will no longer be available.
Are you wanting to contact your driver about a lost item, but your trip is already complete? Follow our instructions on 'How can I contact my driver about a lost item?'.