Before your trip
To do this, before requesting your taxi, you have to select your company account from your App. It's very simple:
Tap your profile icon in the top right corner of the main screen
Select 'Payment'
Click on your company bank card already active in your account and go back to the order menu
If you haven't registered your Business Account yet, you can add it by clicking on the '+' symbol and then on 'Business Account' option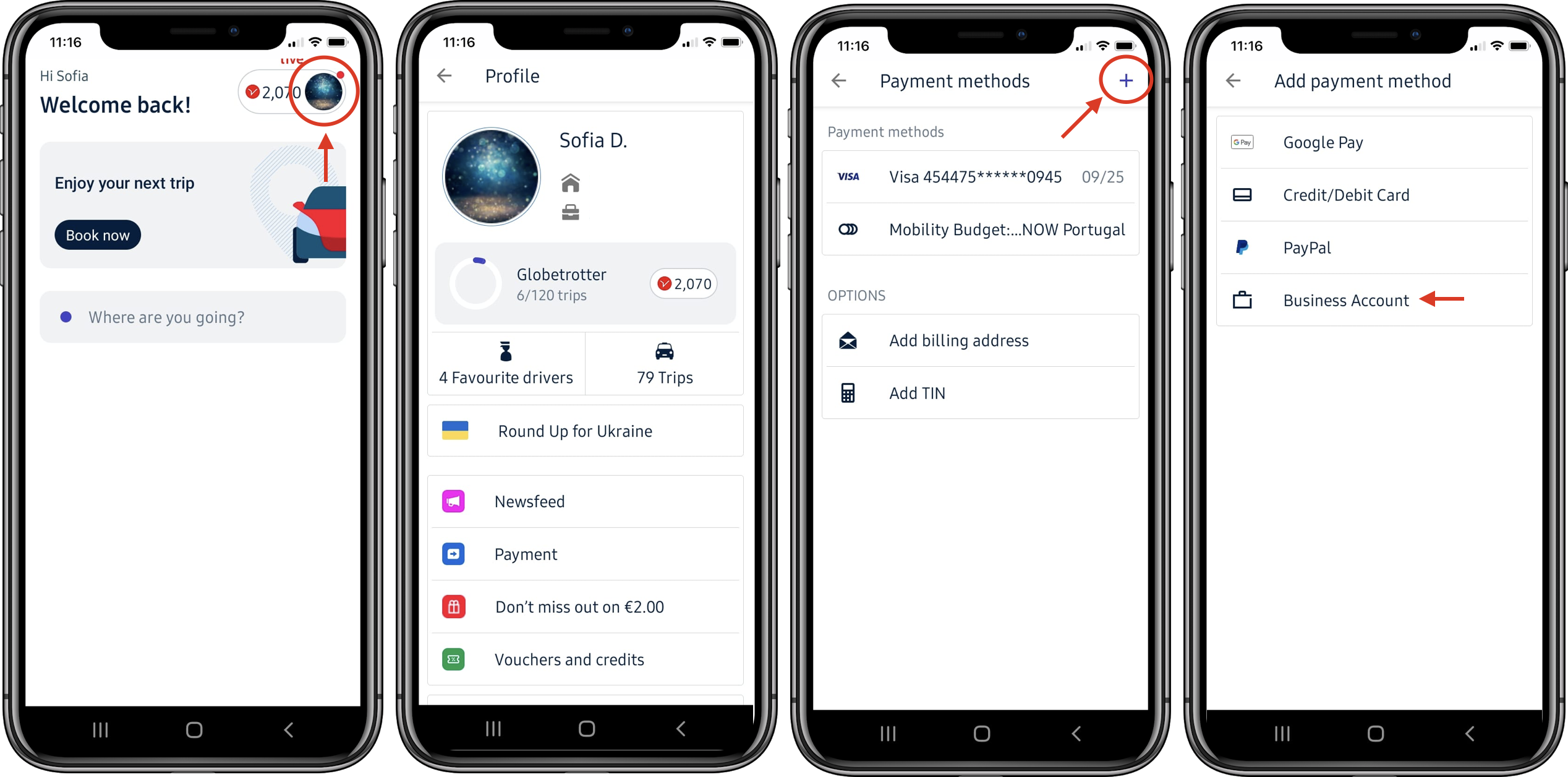 During your trip
You can always change your payment method before your trip ends in case you need to use your personal account.
Open your FREE NOW App and enter your pick-up and drop-off locations. Once complete, click into the payment tab located directly above 'Order a Taxi'.
From there, you can select your company name from the list. This payment method will now be associated with your company profile for future trip requests. So to change it, simply go back to 'Payment' section.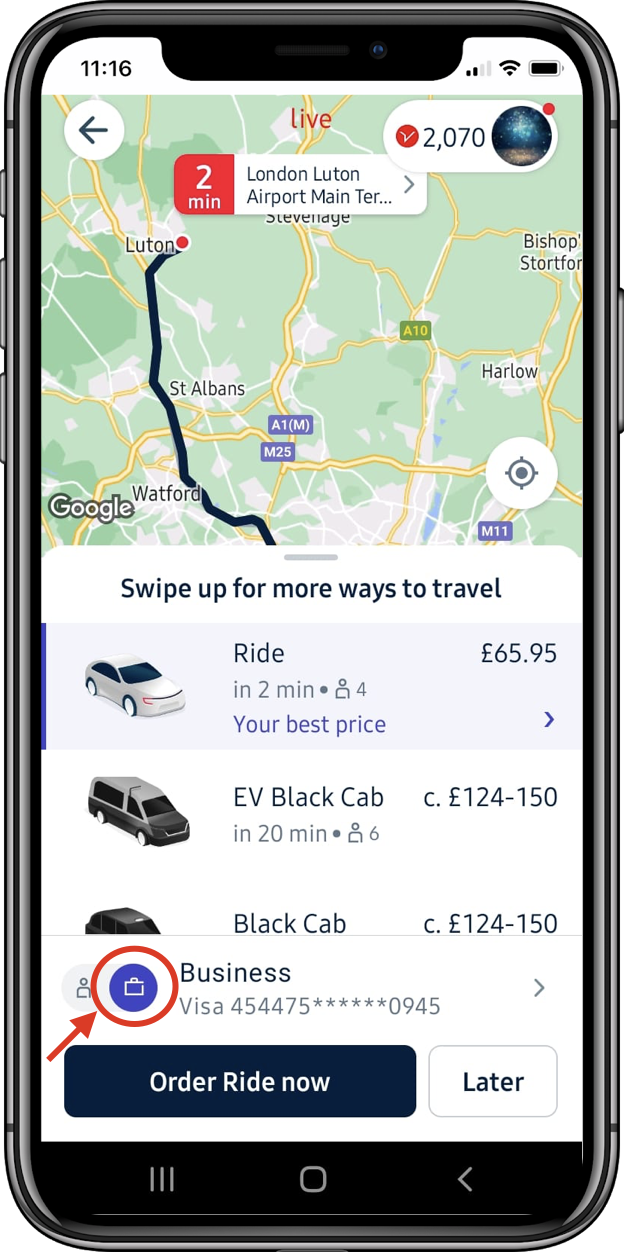 Important: It is not possible to change the payment method after the trip is over. So in case you have selected by mistake your personal credit card instead of the FREE NOW Business Account (or vice versa), there is no way to revert or fix it.