The Payment tab is basically the Account tab and has 3 sub tabs:
1. Company information
Here you will find:
The company name and address, as we have it on our system. If this needs to be changed, you will need to contact us.

A contact name and phone number, who we will contact about any updates and questions concerning your company account (you can fill in yourself)

The Billing address that will appear on your FREENOW for Business invoices (you can fill in yourself)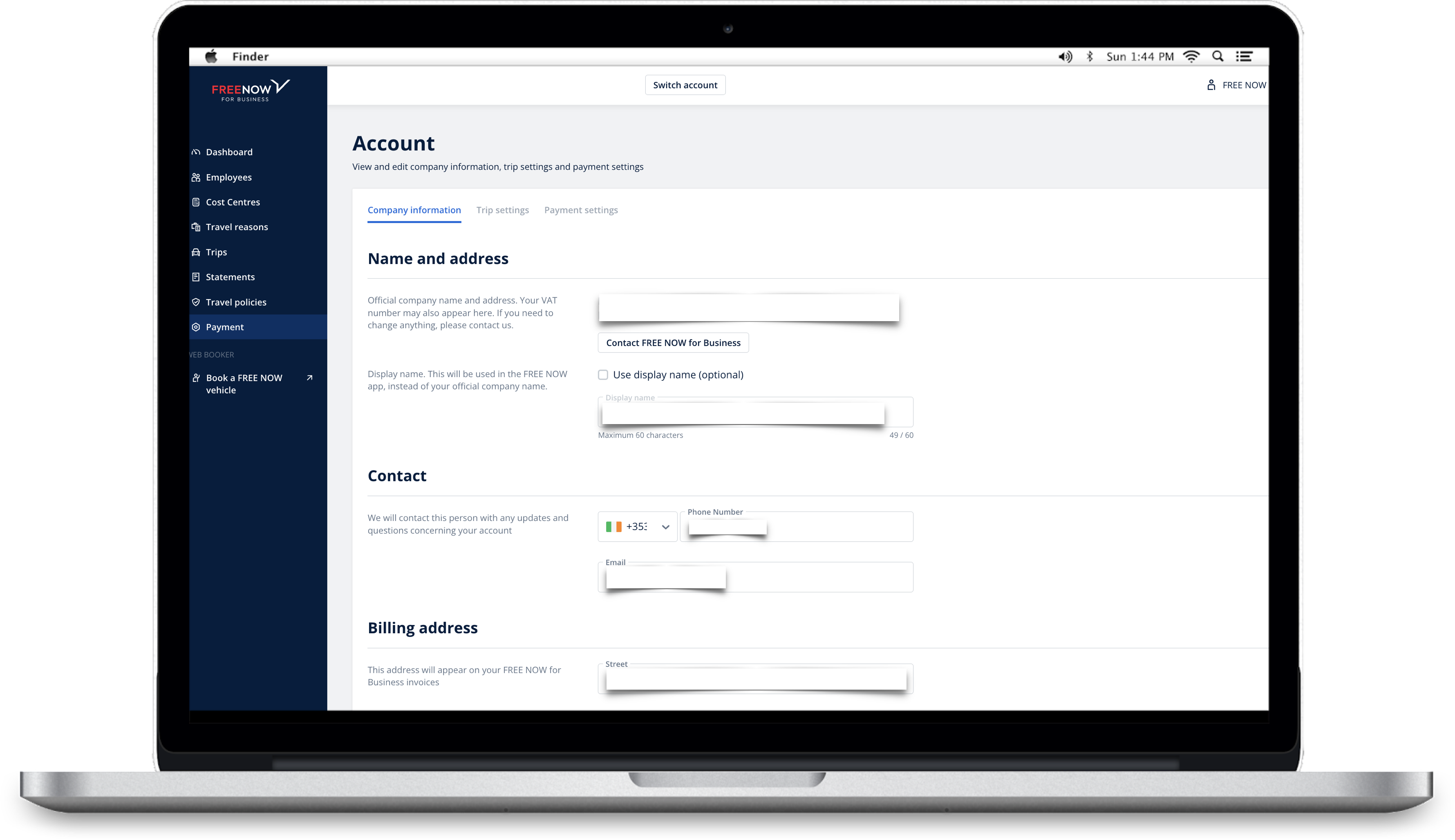 2. Trip settings
This section is where you set the parameters for your account.
Travel reasons and Cost centres can be set to mandatory here by ticking the box beside each one on Required booking info.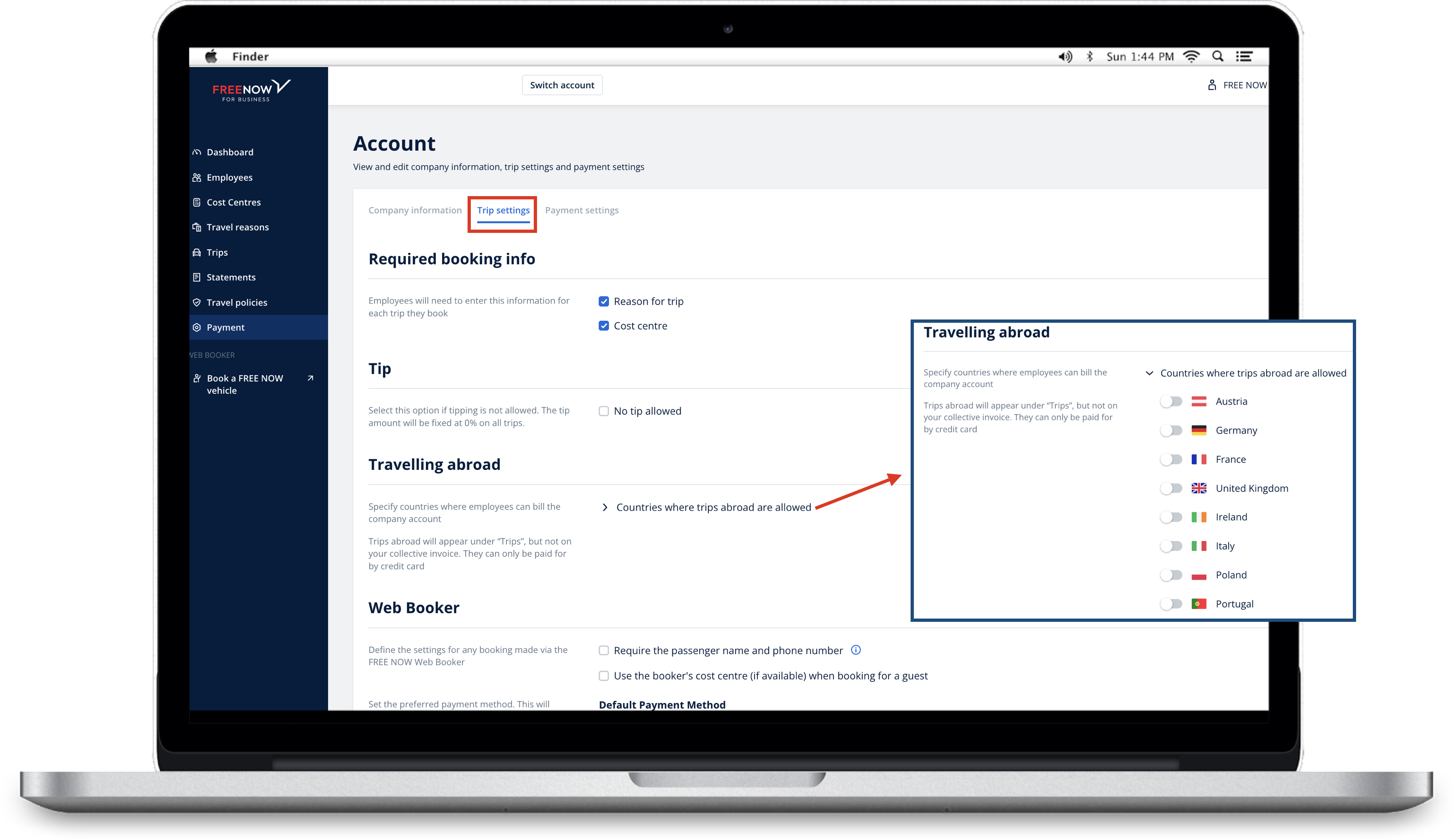 You can also decide whether you want employees to be able to Tip their driver when paying with the business account.
If your business account has a credit card attached, you can use it in other European countries that FREENOW operates in. All you need to do is tick the boxes beside the countries that you plan on travelling to in the section Travelling abroad.
If any trips are booked using our Web Booker, you'll be able to set it so that the passenger name and number must be entered when booking. You can also choose whether the default payment method is cash or account.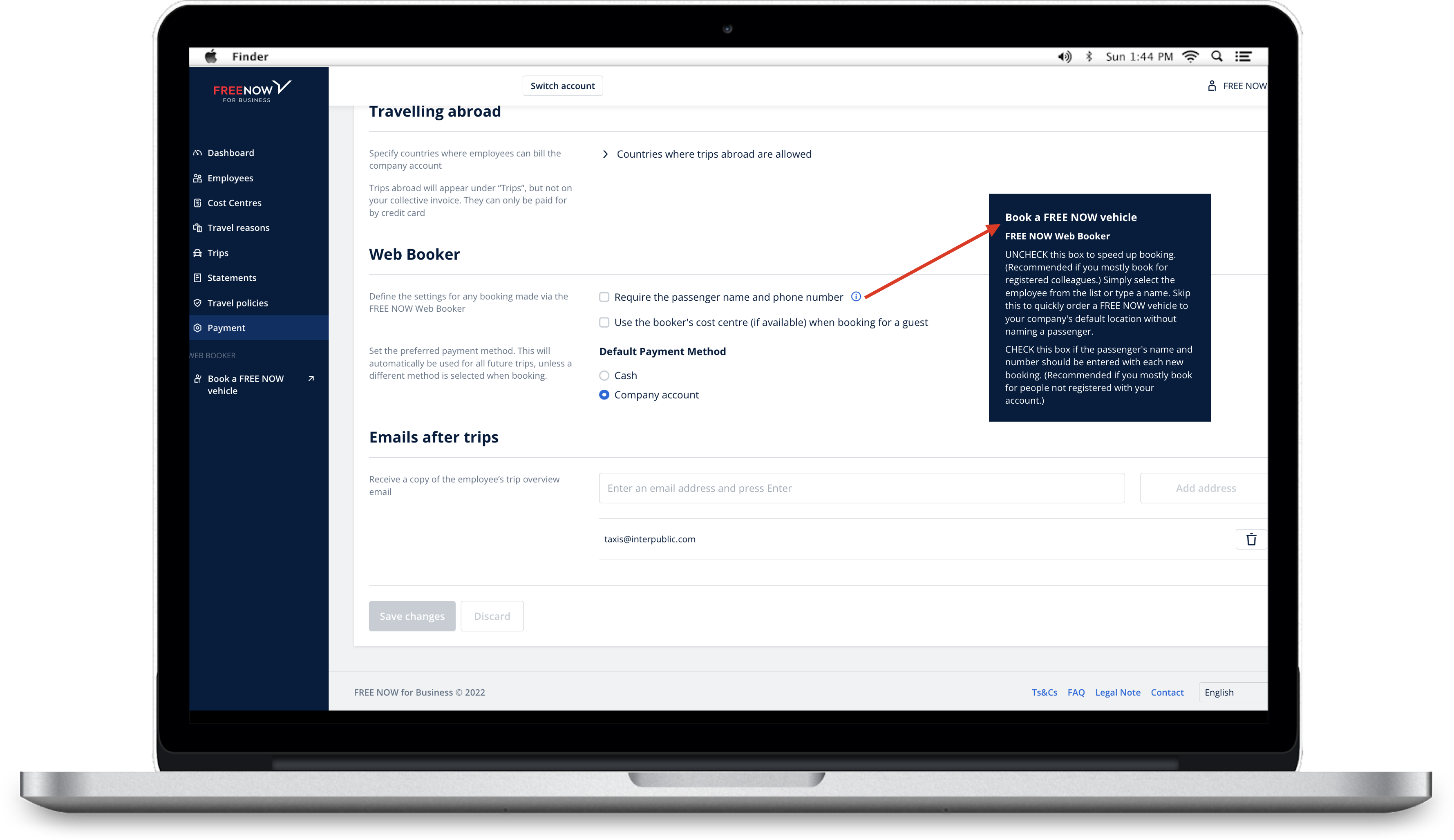 Trip receipts are emailed at the end of each journey to the passenger that took the trip. Admins will be able to see the trip details if they log into the admin panel but if there are other employees that should be receiving receipt copies i.e., an accounts department, their email addresses can be entered here. All you have to do is type in their email address and press the enter key on the last section Emails after trips.
3. Payment settings
Finally, in the last sub tap you will find the Central company credit card (you can delete it from here) and also allow employees to link their own corporate credit card to this account.
FREENOW supports the following payment methods: Visa, Mastercard, AMEX, Revolut, Apple Pay, Google Pay and PayPal.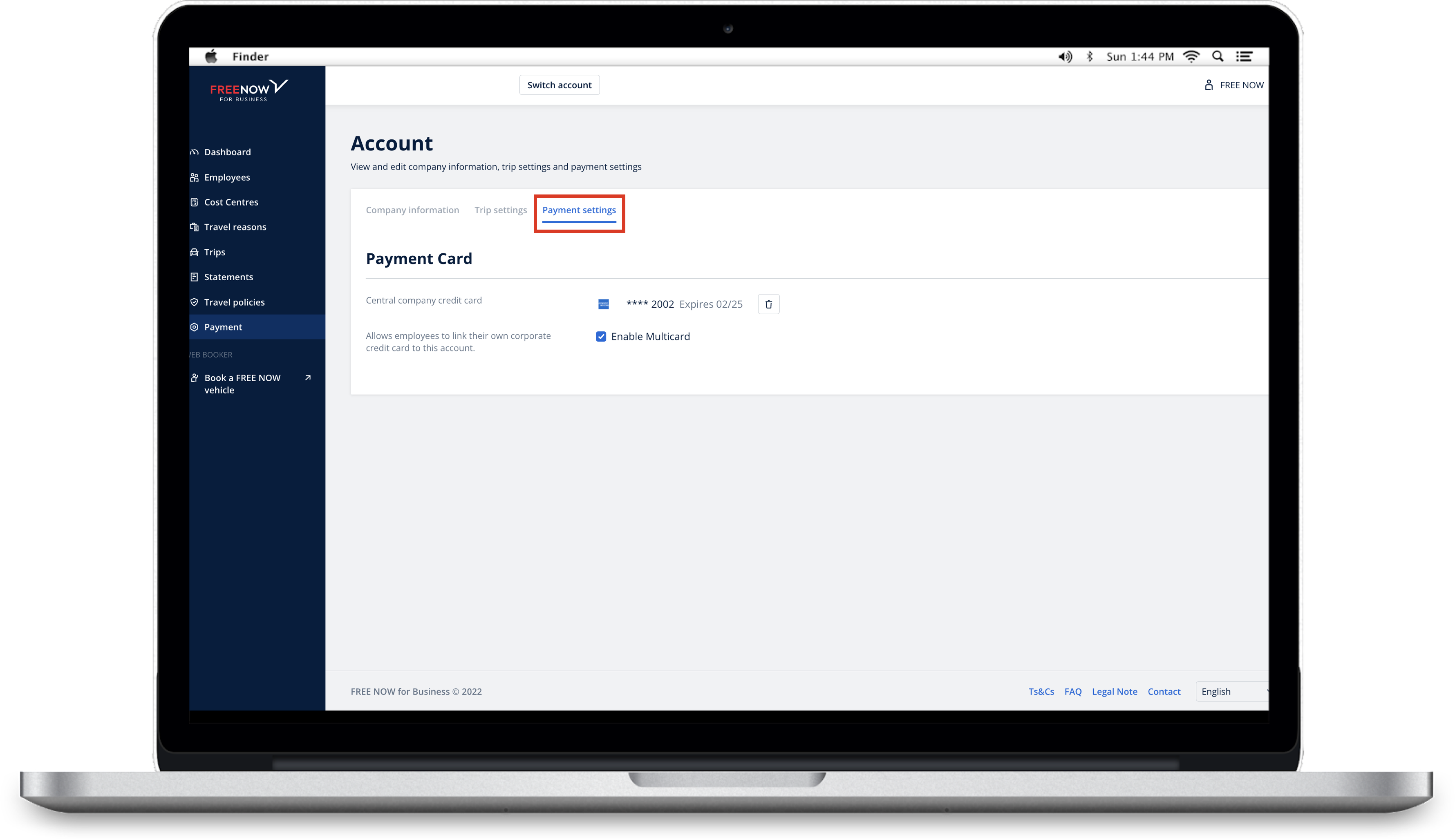 Note: Only account Administrators will be able to see the payment information.