Passengers have access via their FREENOW app to all the bookings made and services rented for the last six months, including cancelled requests.
Follow the steps below in order to review your trip history:
Open the FREENOW app and select your profile icon in the top right-hand corner
Select 'Trips'
Here you are able to view both your private and business bookings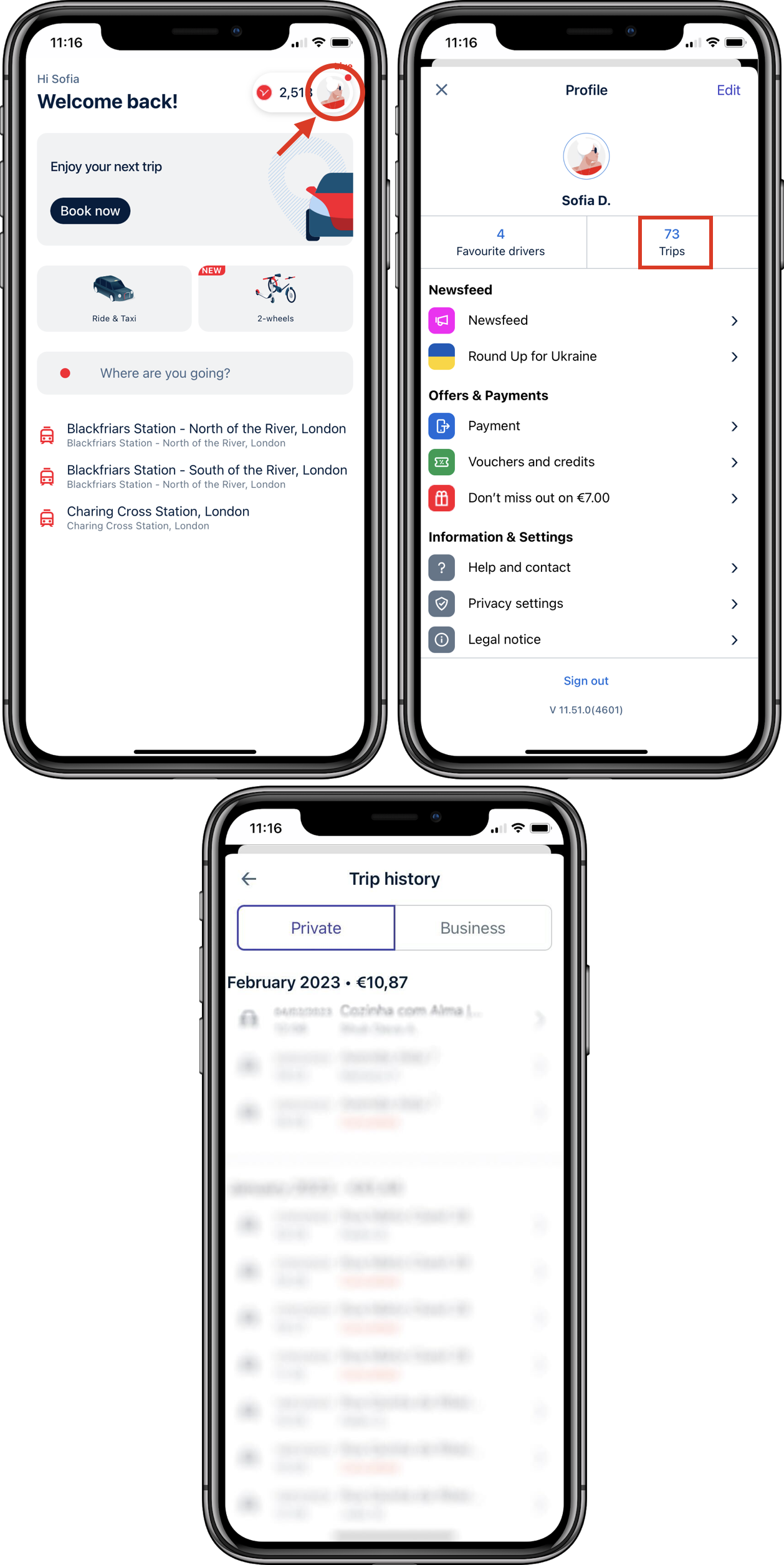 Inside the trip, you can check all its details such as the route, date, time, driver, vehicle, price and a list with FAQs to help you sort out any issue.
Also, you can delete the trip from your records by the 'Delete trip' button at the bottom.