Want to know how to select a payment method when ordering a trip? Check out our easy steps below:
Open the FREE NOW app and enter your desired pick-up point and drop-off destination. Y

our payment method will be displayed below the available fleet options

Tap on the payment method button to see all your available payment options

Select the payment method you wish to use
Back on the order screen, you will be able to confirm your payment method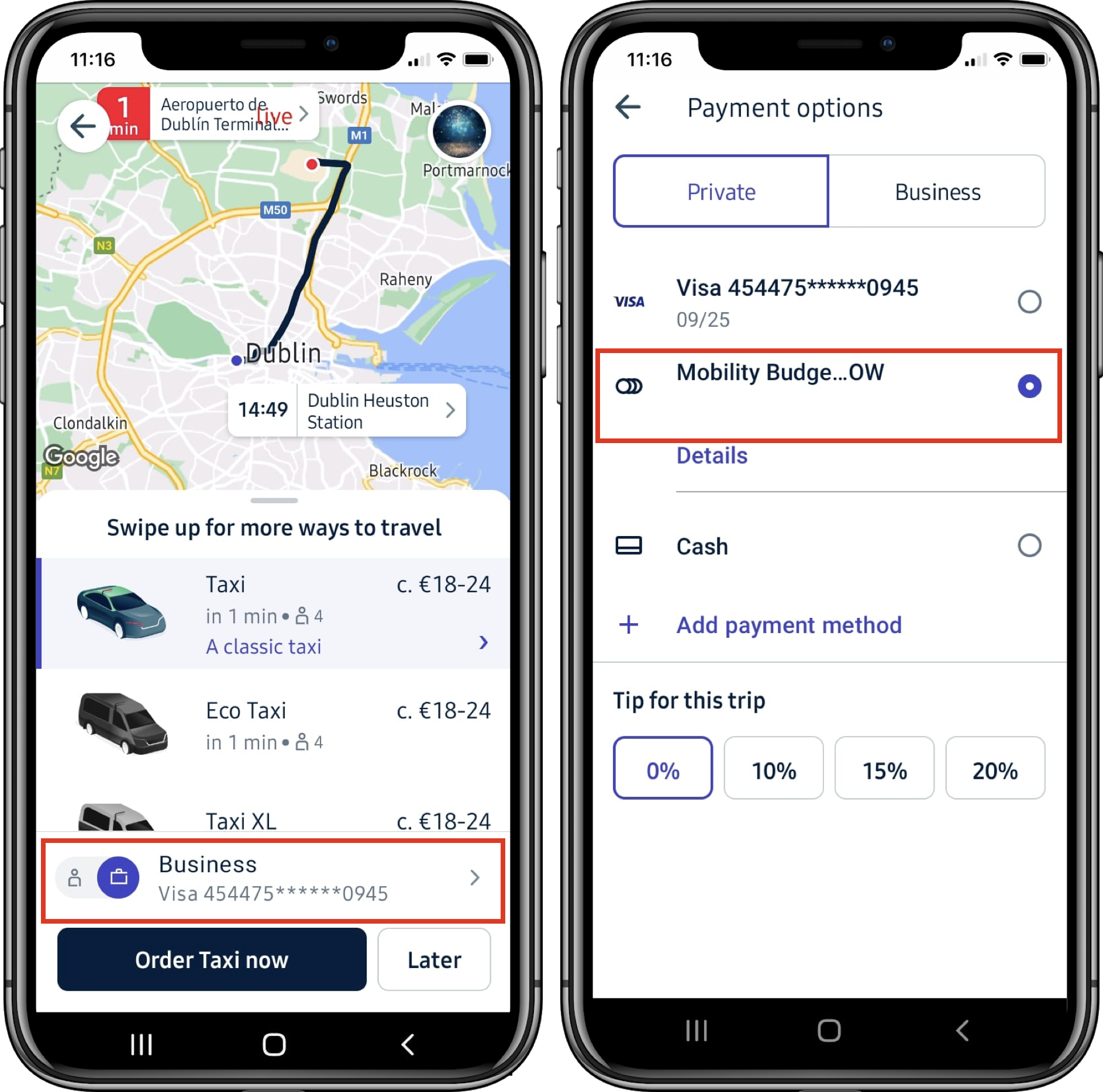 Got another question? Reach out to our Support Team. They'll be happy to help!