You can pre-set your payment method before ordering a ride, during your trip and before the journey ends. To avoid any misunderstandings, always check if is the correct one.
To do so, follow these steps:
After entering the origin and destination, you'll see the payment method you pre-set under the service options
Click on it to select the payment method you want. Also, you can choose between your Private or Business account
Return to the previous screen and confirm your order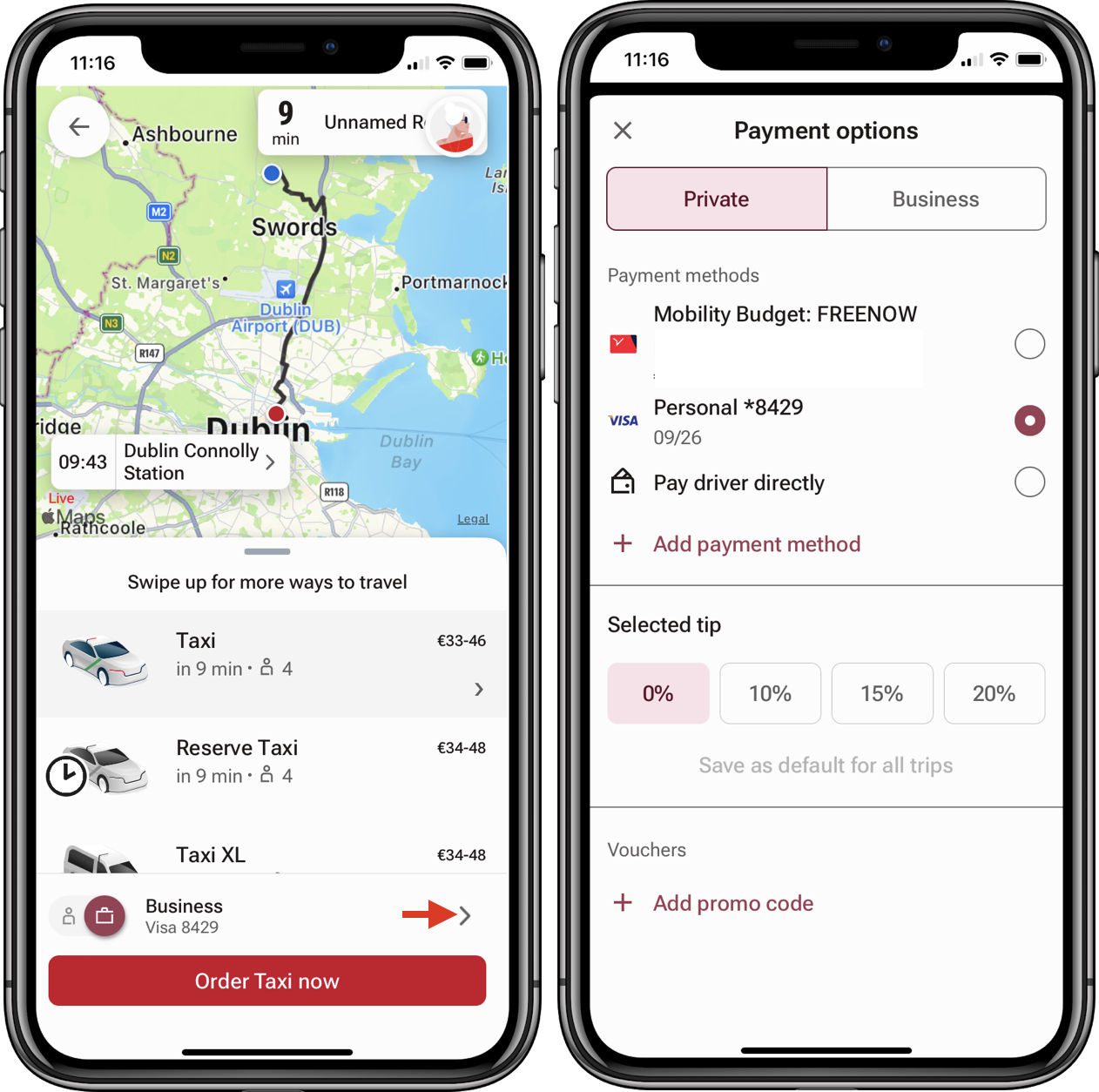 You can use the following payment methods:
Cash payment - Always ask the taxi driver for your receipt!
Credit/Debit Card (VISA/MasterCard/American Express)
PayPal / Apple Pay / Google Pay
Important: external/cash payments are not compatible with any vouchers or discounts.