When you've arrived at the destination and ended the trip, there'll be a button that says 'App payment' or 'Non-app payment' depending on the payment method chosen by the passenger.
App payment (green screen)
Tap the payment button, type in the fare amount displayed on the meter and press the 'Confirm' button
Once you're happy that the correct fare has been entered, confirm the payment by the button 'Take app payment'
Quick Pay will automatically generate the payment. The passenger is able to immediately exit the vehicle and all you need to do is complete the trip. For more information check out 'What is Quick Pay?'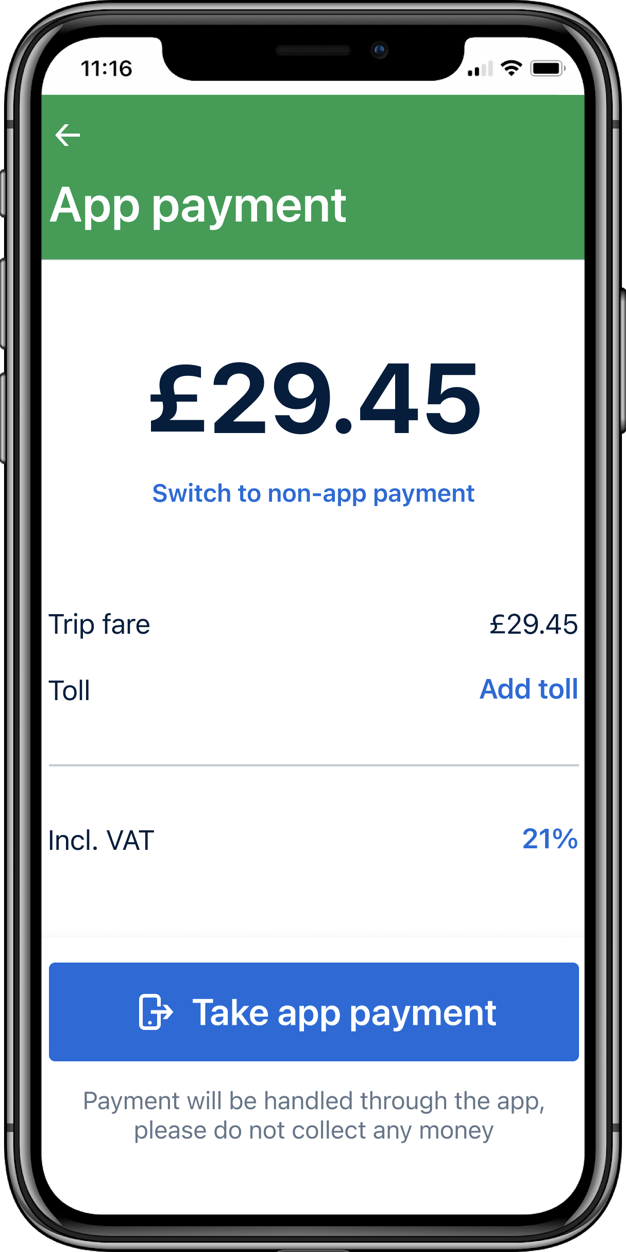 Non-app payment (blue screen)
If the passenger has selected 'Pay directly to the driver', you will see a blue banner stating that and you must collect the payment with cash or via a CC machine. Tap the button 'Non-app payment' to confirm that you have received the payment.
You can also use the 'Switch payment method' button to change from cash to app or vice versa. Please note, that if you are changing from cash to app, the passenger needs to confirm this on their app as well so make sure you do this before they exit the vehicle.