There are three ways to add a tip:
Pre-selected tip
When you're booking your trip and selecting your hailing type, tap your payment method which you'll find just above 'order now'
Your 'Payment options' will appear on the screen
You'll have the option to pre-select your tip from 0%, 10%, 15% and 20%
Tap the % you'd like and then tap the (X) in the top left corner to return to book your trip
Tip during the trip
Once your trip has been accepted, right through to when your trip has been completed, you'll be able to select a tip
Drag the trip information tab up
You'll see 'Tip for this trip'. Select a tip from 0%, 10%, 15% and 20%
Drag the arrow in the top left-hand corner down to return to your trip
Tip once the trip is completed
Once the trip is completed a 'How was your trip' screen will appear
You can rate your driver and select a tip (from 0%, 10%, 15% and 20%) up to 1 hour after the trip is completed
Tap 'Finish' to submit your tip and rating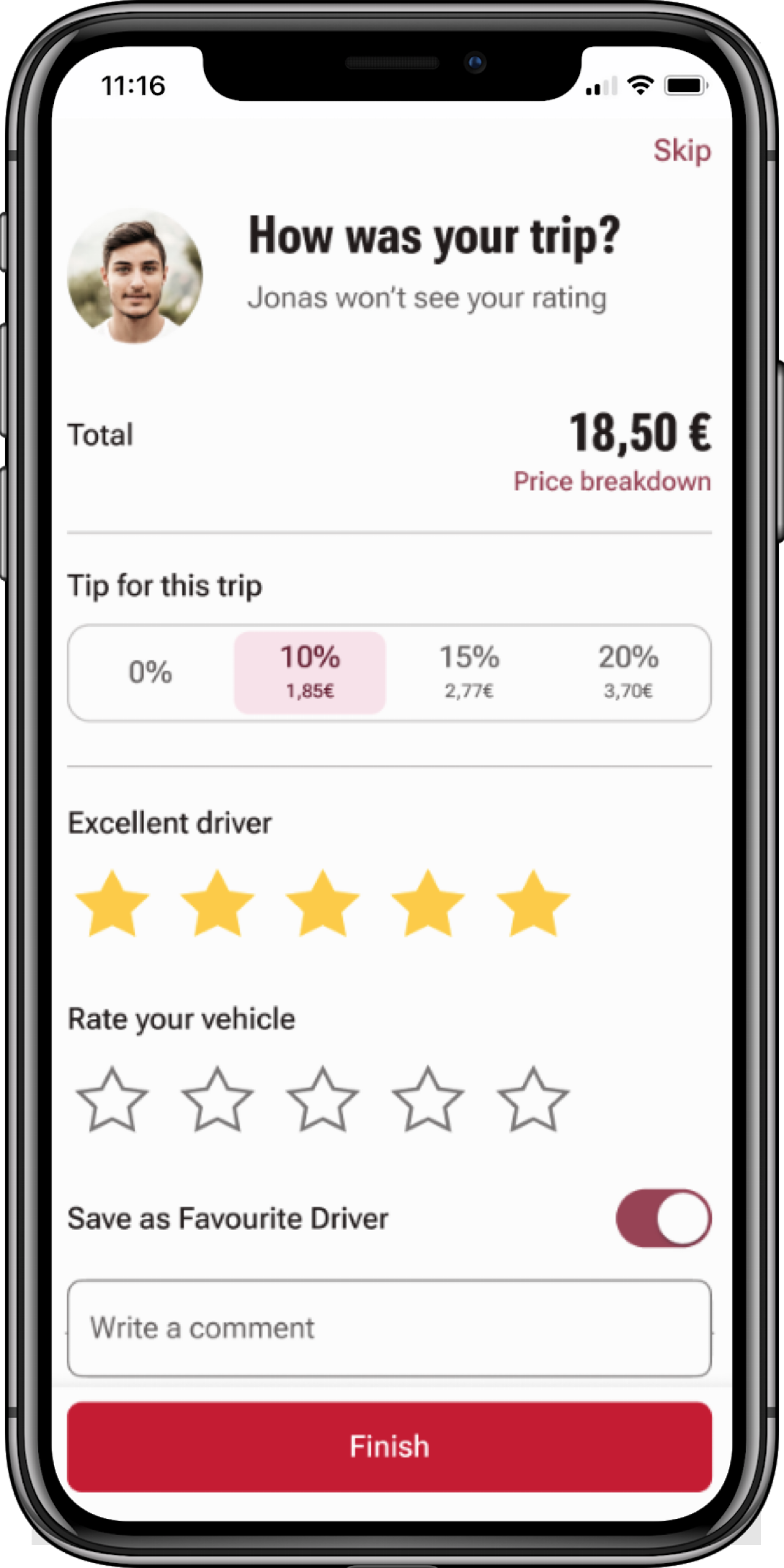 Important: Tipping can only be set from the passenger's app. Neither FREENOW nor the driver can determine this contribution.