Every month, Administrators will receive an invoice with the sum of the tours done on their Business Account. The following model explains how to understand the fields and information gathered.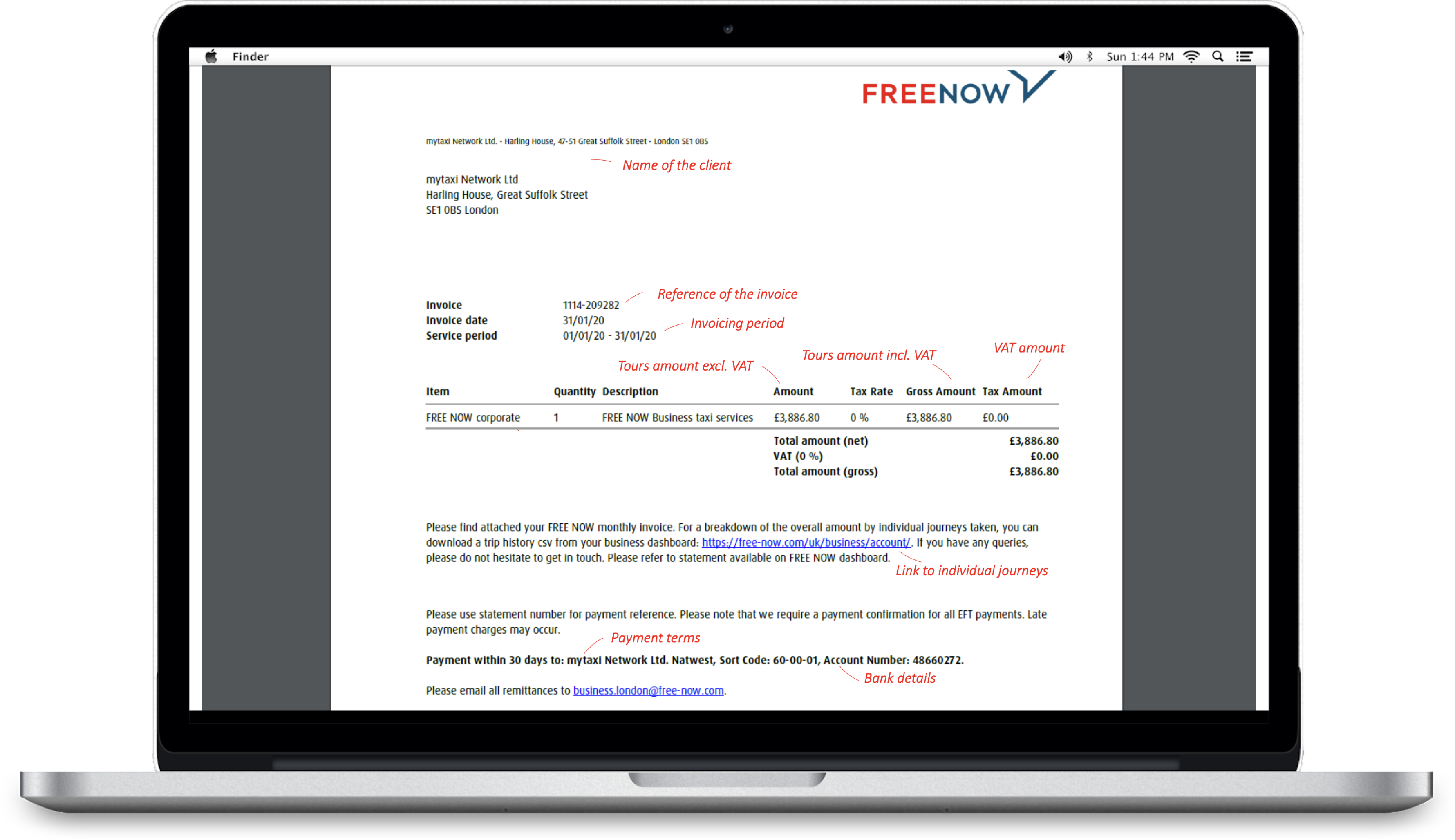 Important: Statements or invoices are not the same as Trip reports:
Invoices sum up only tours paid directly by the Business Account. Tours paid by passengers are not included.
Trip reports sum up all the tours done on the Business Account, whatever the payment method.
For more information, visit the following articles:
How can I download the monthly invoice for my Business Account?