For booking a trip via the Web Booker, you just need to follow the next steps:
Set the pick-up point and destination
Assign an employee of your company's list on 'Who are you booking for?'. If is not affiliated to your Business Account, see the article 'How can I order a taxi for a guest via the Web Booker?'
Choose the type of vehicle and payment method
Finally, select 'Order now'. If you need to book a trip for a later time, select 'Later'. In the article 'How can I prebook a taxi through the Web Booker?', you will find all the information you need to make a successful early booking.
You can leave a message to the driver in case you need to add any information about the passenger or route.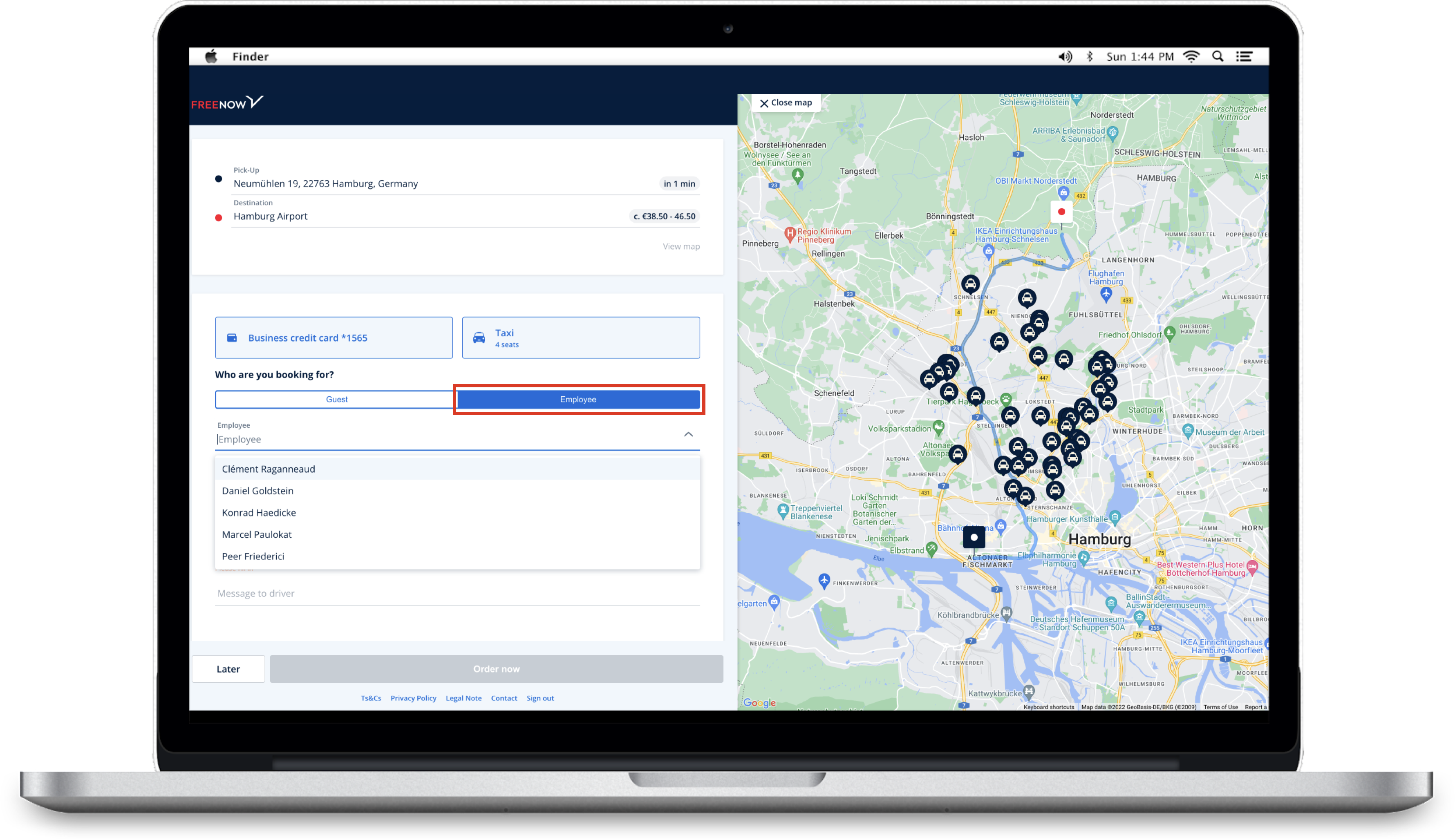 Your order will then appear on the right side of the panel, indicating in real time the driver's details, their approach on the map and the completion of the trip.
In the following video, explore further how to book for your employees via the Web Booker.