If a passenger took a business trip and later wanted to take a personal trip, they would be required to enter a travel reason/reference before proceeding with the booking. Therefore, he/she will be alert about the fact that the payment method must be changed.
In the 'Travel reason' tab, you will be able to create and manage reasons and references for employees' trips.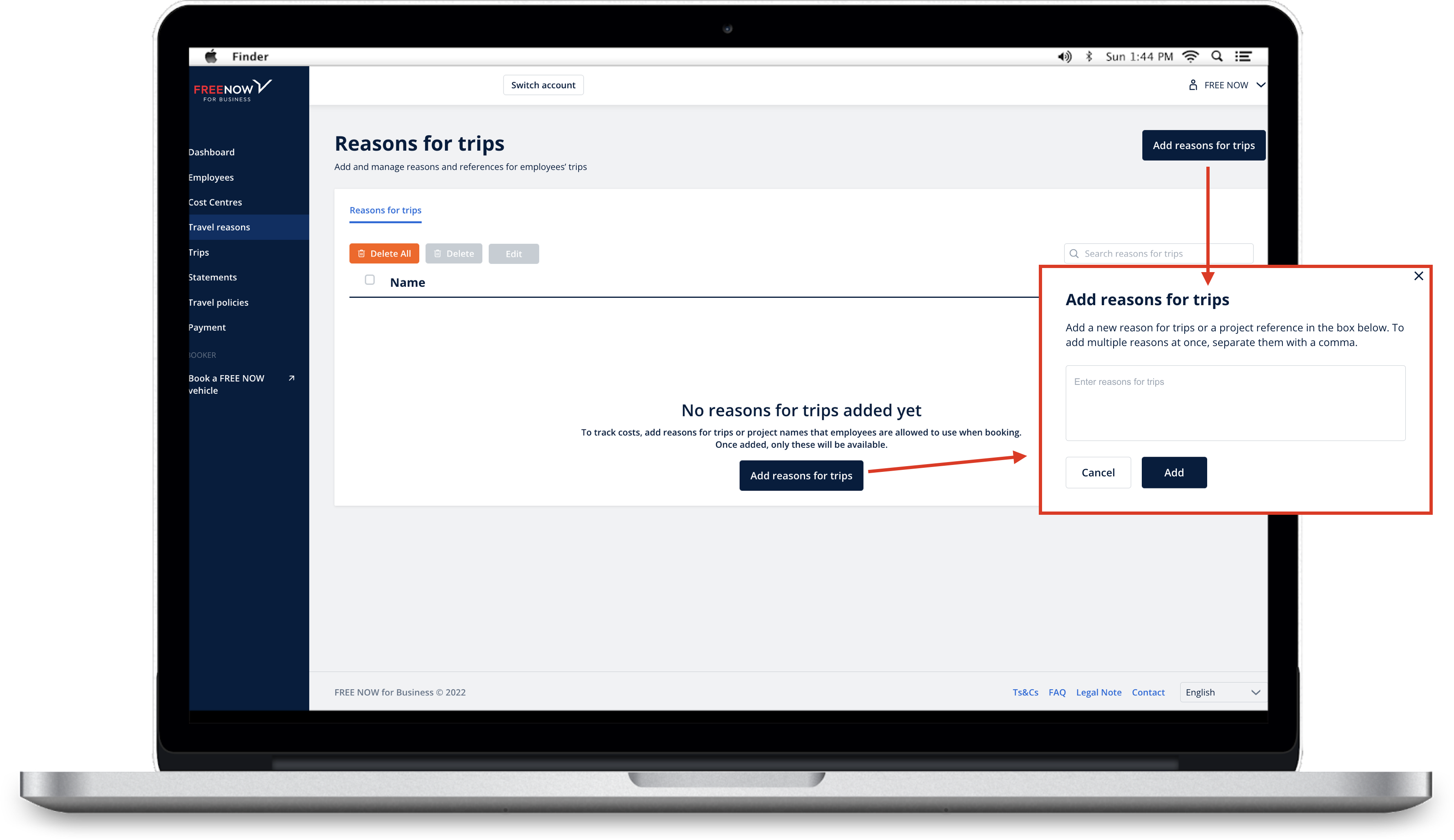 The admin role can add as many reasons he/she wants, and those can be deleted or edit at any time.