'Travel policies' are optional sets of restrictions for the usage of the Business Account that you can enable for all your members or groups of employees.
There are five types of Travel policies:
Budget: you can define a spending limit

per business trip

Travel times: allow your employees to use the Company Account whenever they want, or set a time range (e.g., only during working hours)
Services: choose the type of vehicle (regular taxis, PHV, Lite, XL) or Multimobility services (electric scooters, electric bikes, electric scooters and car sharing)
Locations: you can restrict the geographic radius of coverage of the trips
Payment methods: set up the payment method: via corporate account or by their particular credit card (Multicard) and then expense back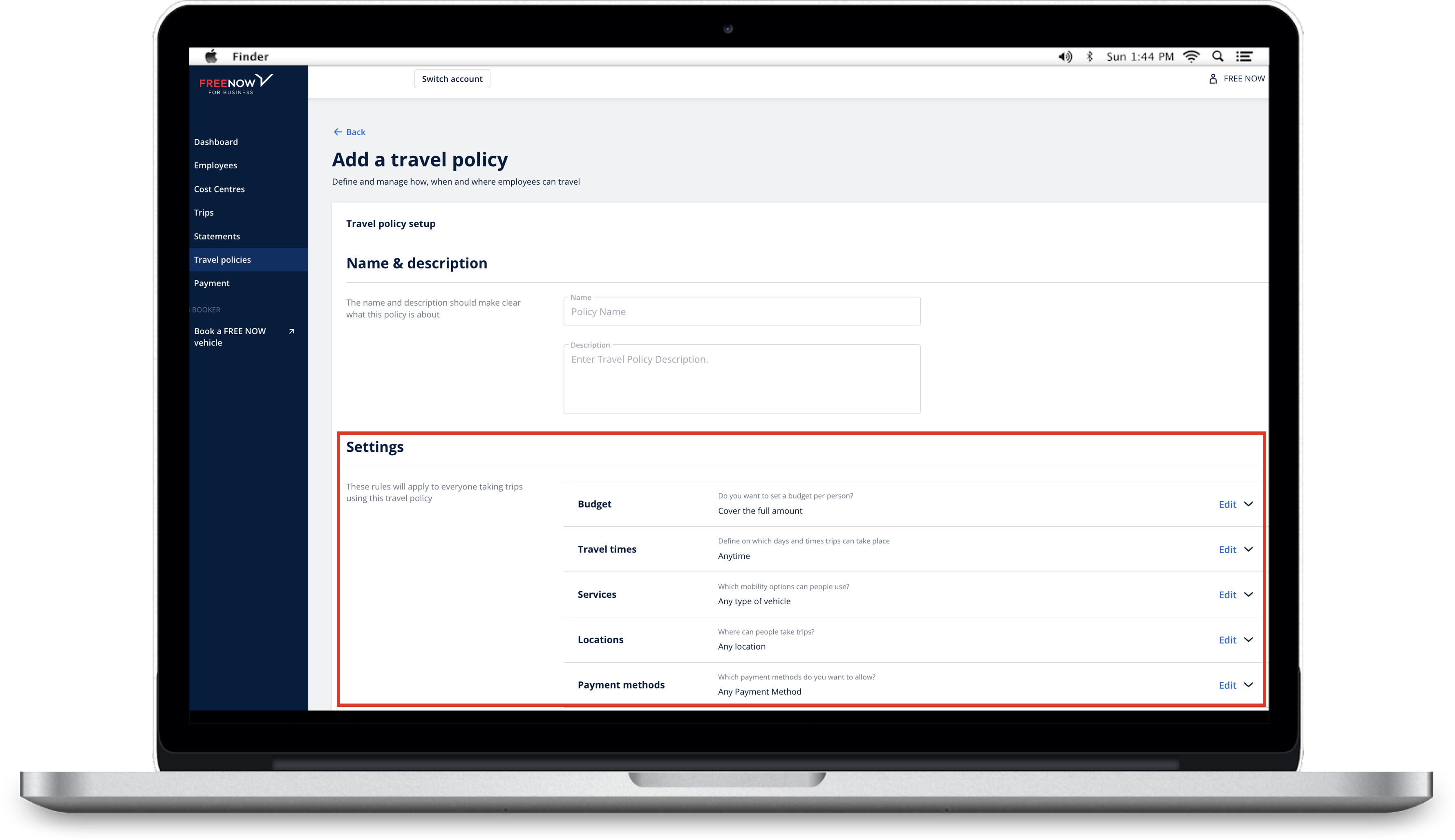 First, we need to add these features to your B2B Admin Panel. Just Contact us and we will set this up for you! Then, you are ready to create the Groups of employees and the Travel policies you want to apply to them.