Changing/updating your email address couldn't be easier! Before we move forward, please know profile changes can only be made in the mobile app and cannot be changed in your online browser.
If you'd like to make changes to the email address connected to your FREE NOW account:
Tap on the profile icon in the top right-hand corner of the FREE NOW homepage (Image 1)
Tap on the profile icon located at the top of the menu screen (Image 2)
Click on the email address section (Image 3)
Enter your new email address and password associated with the FREE NOW account (Image 4)
Tap 'Save' in the top right-hand corner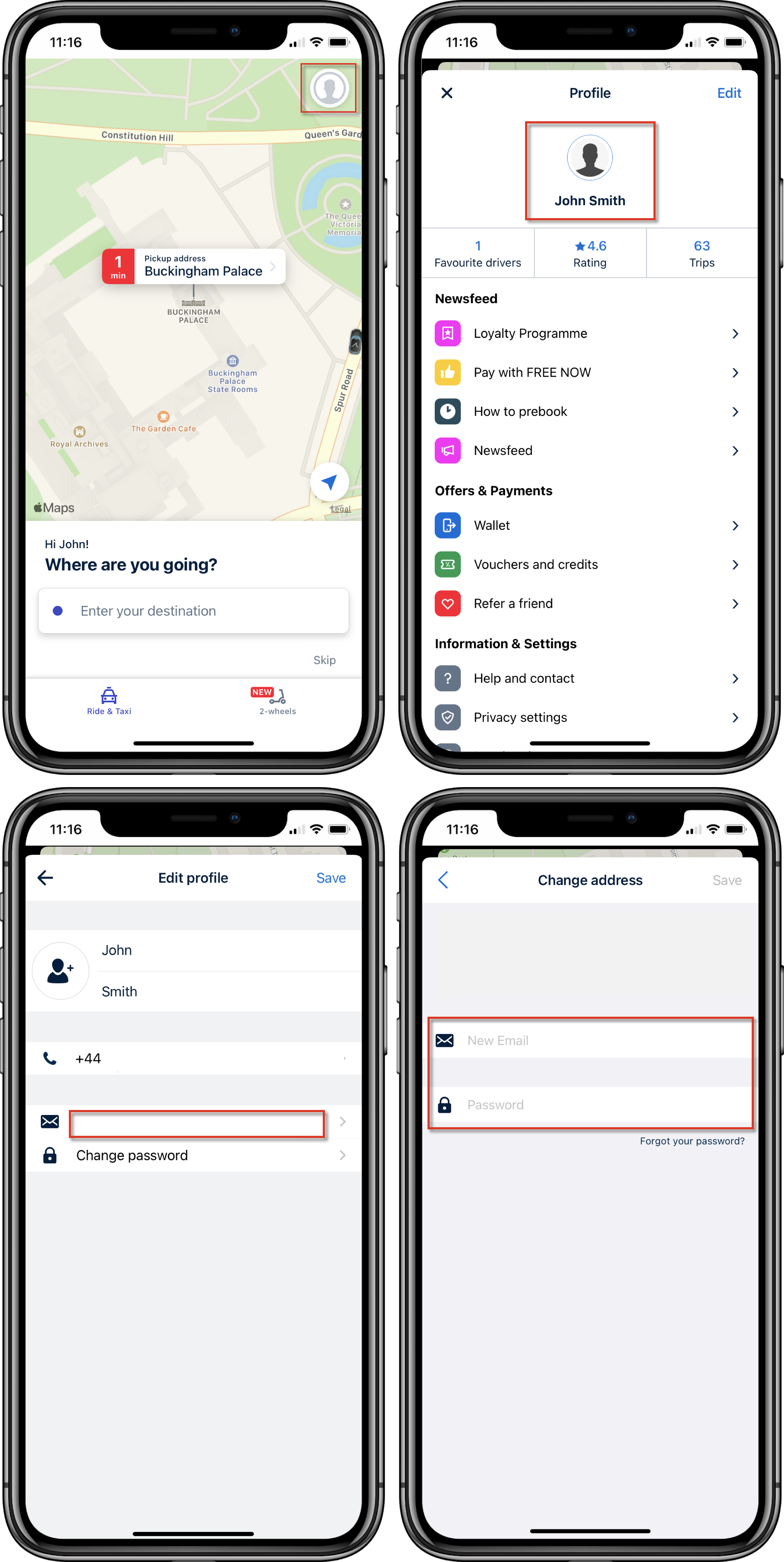 If your email has already been taken, check out what to do, here.
If you've entered the wrong email address and can no longer sign in to the app, please contact our Passenger Care Team directly. They'll be happy to help!