Yes, you can pay for any of our electric scooters or electric bikes with your FREENOW Business Account! They are available unless there is a travel policy that disables those services. Contact your Administrator in charge to obtain information on the multimobility services within your company account.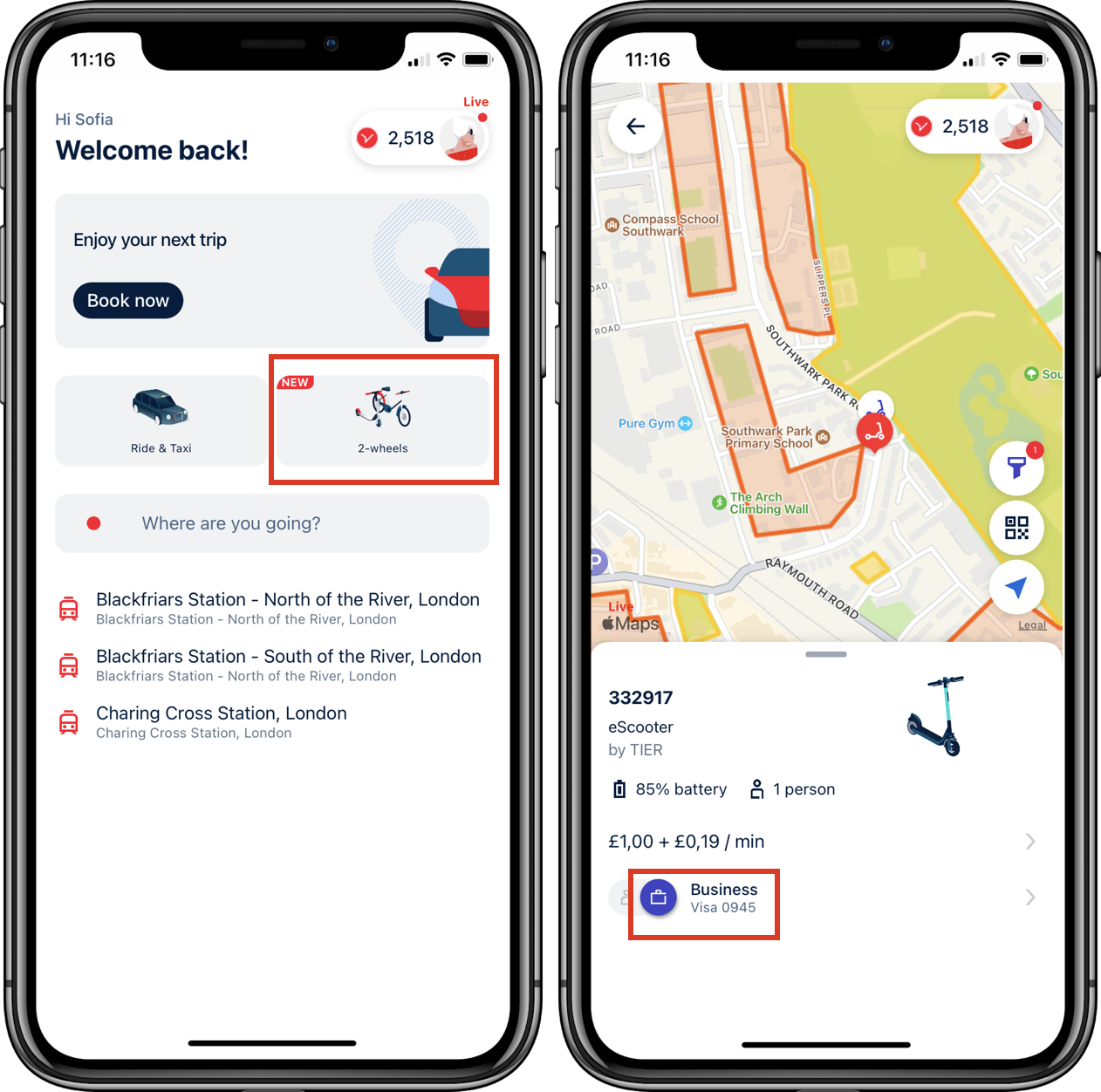 You can also pay for any mode of transport with your Mobility Budget and track your budget through your app. You will be able to see how much you've spent, what services you've used and how much money you've left.
To know how to book with your business account, visit the article 'How do I select a Business Account as my payment option?'.
Got another question? Reach out to our Support Team. They'll be happy to help!