If you've received communication from FREE NOW relating to a failed payment, here's what may have happened:
Expired credit card

Exceeding your monthly/weekly payment limit

Insufficient funds in your bank account

Another reason invoked by your bank or payment provider
FREE NOW is not responsible for those failures and we recommend getting in touch with your bank or payment provider for more information.
How does FREE NOW process failed payments?
We'll let you know about a failed payment within days of the failed payment occurring, and we'll advise you on how you can settle the outstanding balance.
Upon opening the FREE NOW app, a pop-up message will appear requesting you to settle the outstanding fare. Tap 'Settle payment now' in order to complete this.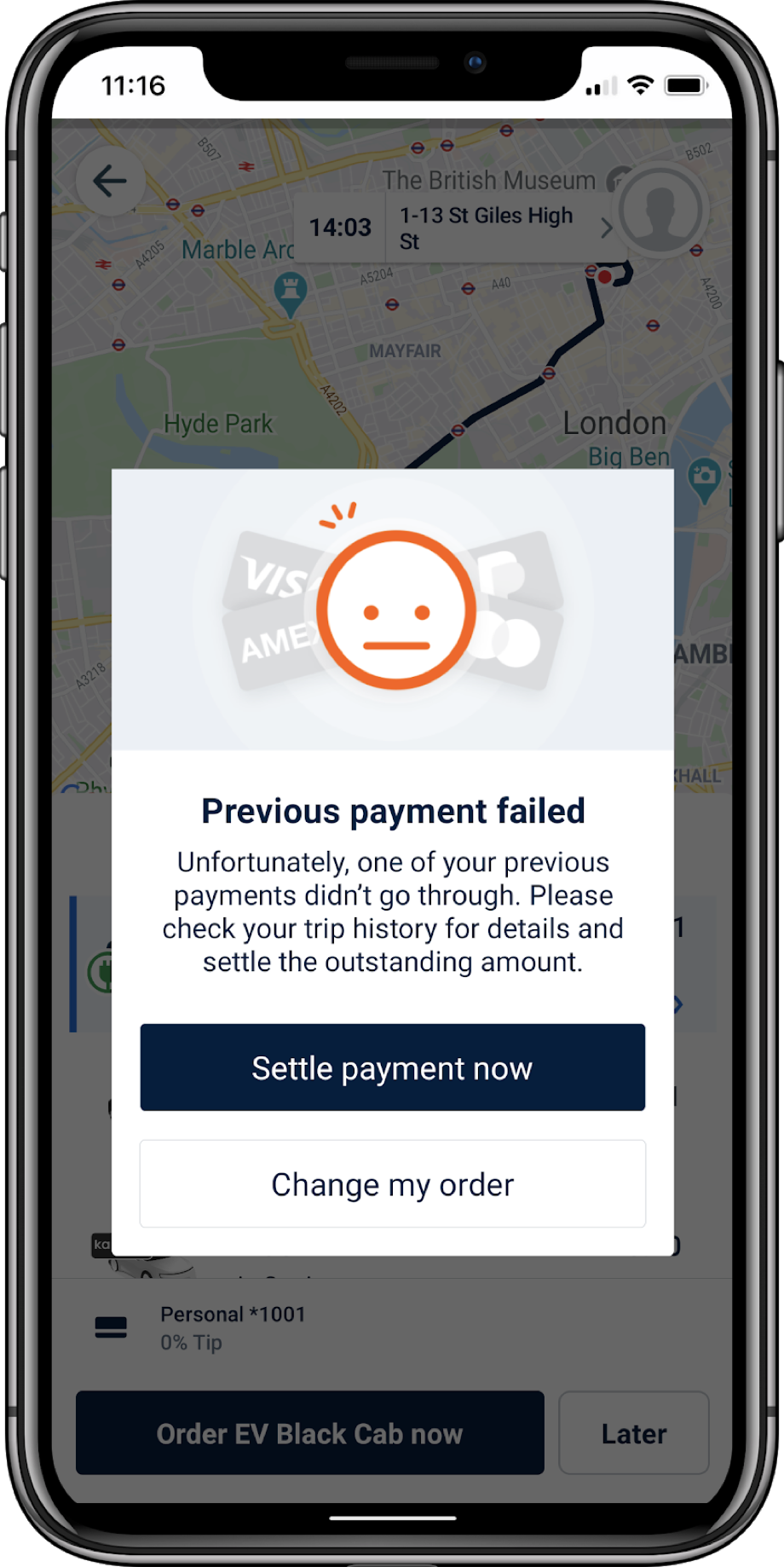 If you haven't manually settled the outstanding payment via the app, we'll proceed with automatically retrying to charge the failed payment, and you'll be notified by email when the payment has been settled successfully.
If you have further issues settling an outstanding fare, get in touch with our Passenger Care Team directly. They'll be more than happy to help!