If you have received communication from FREE NOW related to a failed payment notification, the following article can provide you more explanation.


Why did my payment fail?
In certain cases, the payment of your trip can fail. This can happen for several reasons related to your credit card or payment method:

Expired credit card

Exceeding your monthly/weekly payment limit

Insufficient funds in your bank account

Other reason invoked by your bank or payment provider

In the majority of cases, FREE NOW is not responsible for those payment failures and we recommend to get in touch with your bank or payment provider for more information.


How do FREE NOW process Failed Payments?
We will let you know about a failed payment within a few days of this failed payment occurring, and will advise you on how you can settle the outstanding balance.
Upon opening the FREE NOW app, a pop up message will appear requesting you settle the outstanding fare. Tap 'Settle payment now' in order to action this.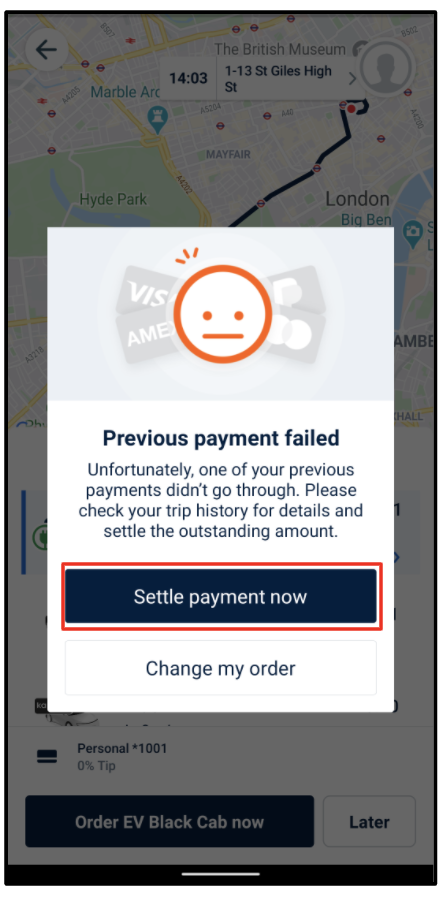 Please note: we will also proceed with automatically retrying to charge this failed payment and you will be notified by email when the payment has been settled successfully.