In London the coverage area for eScooters is regulated by Transport for London (TfL) as part of their eScooter trial. Within these areas, there are also defined 'No-go' zones, marked in red on your app.

Note that you can only use your eScooter in the areas participating in TfL's eScooter trial. These are shown clearly in your app but currently, these are:

Borough of Ealing

Borough of Hammersmith and Fulham

The Royal Borough of Kensington and Chelsea

Borough of Lambeth (Northern area)

Borough of Richmond upon Thames

Borough of Southwark (North-western area)

Borough of Tower Hamlets

Borough of Westminster

City of London
You are only able to start and end rentals in these participating areas, and should not attempt to ride the eScooter outside these areas.
No-Go zones are marked in red on your map (shown below) and you should avoid riding eScooter's into this area. If your eScooter enters one of these zones it will slow to a stop, to continue riding you must walk the scooter out of the zone.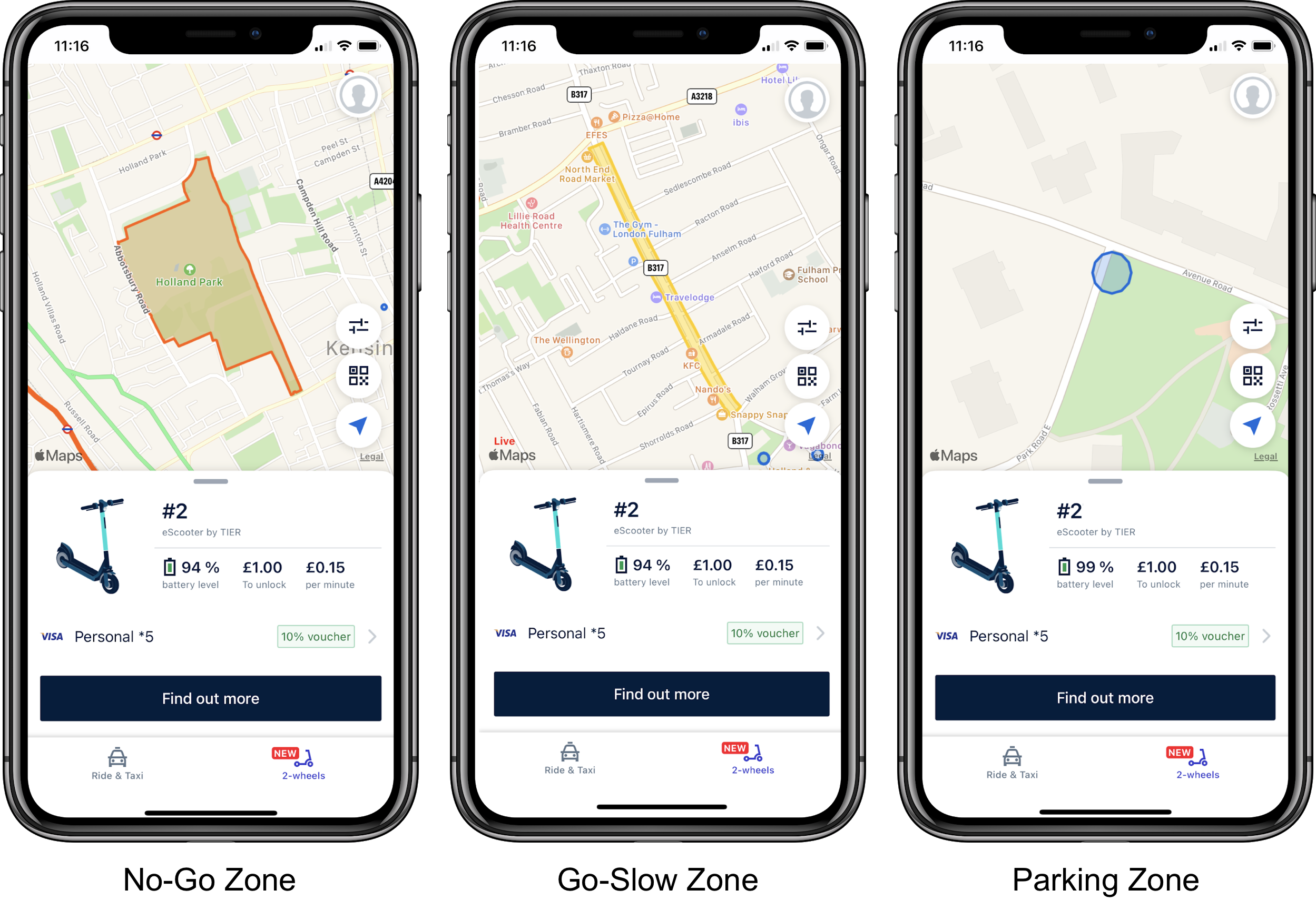 There are plans to increase this coverage and as more areas become available this will be reflected in the app.
If there is anything further that we can help with don't hesitate to contact our Passenger Care team directly. They'll be happy to help!