If you've forgotten your password and can't log into the app, check out our article on how to reset your password.
If you're simply wanting to change/update your existing password, the steps couldn't be easier! To change your password in-app follow our steps below.
Click on your profile icon in the top right-hand corner of the FREE NOW app homepage (Image 1)
Click on 'Edit' located in the top right-hand corner(Image 2)
Click 'Change Password' (Image 3)
Enter your current password associated with the FREE NOW app.
After this, enter your new chosen password, and repeat this process once more in the box below (Image 4)
Click 'Save' in the top right-hand corner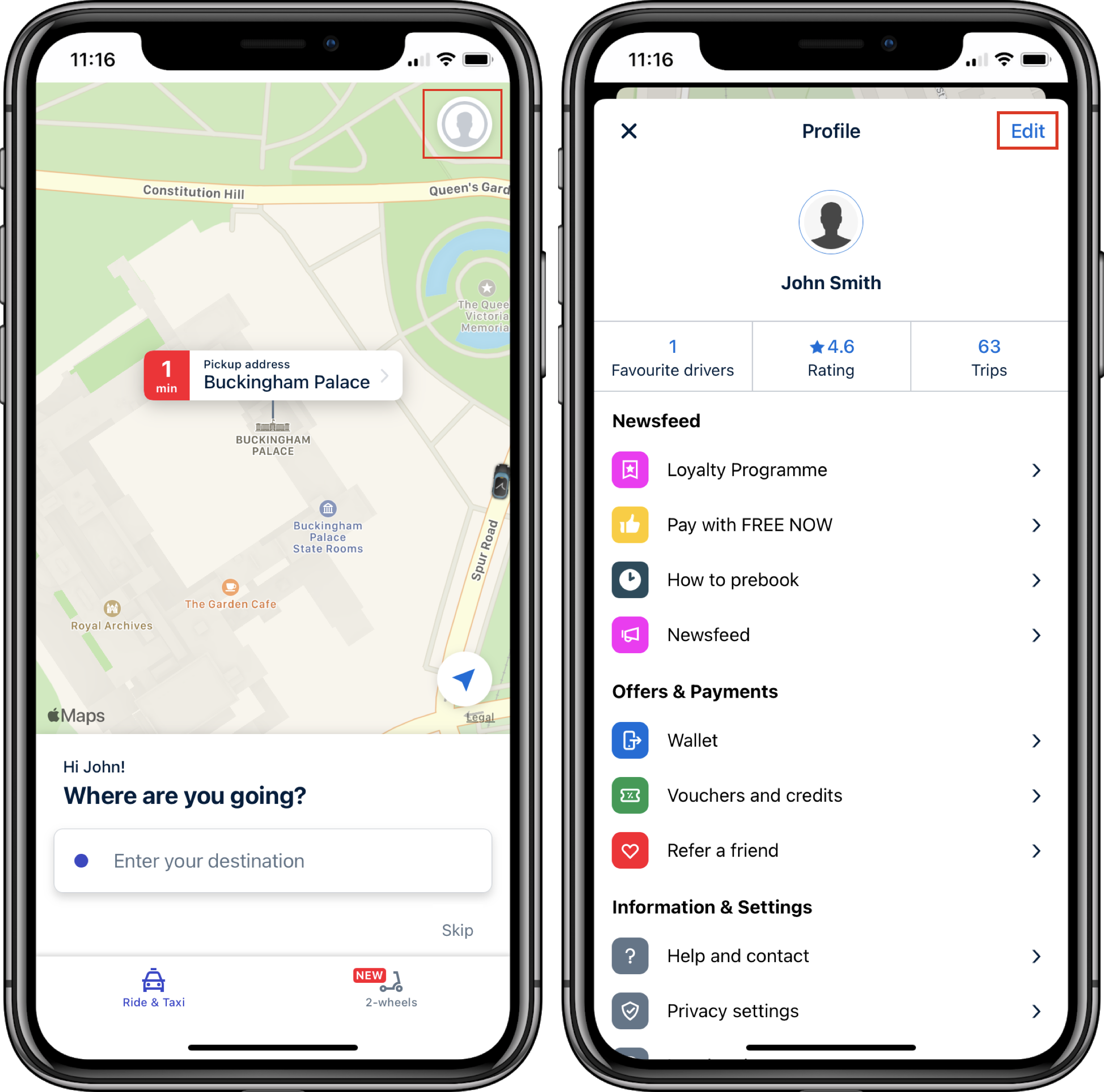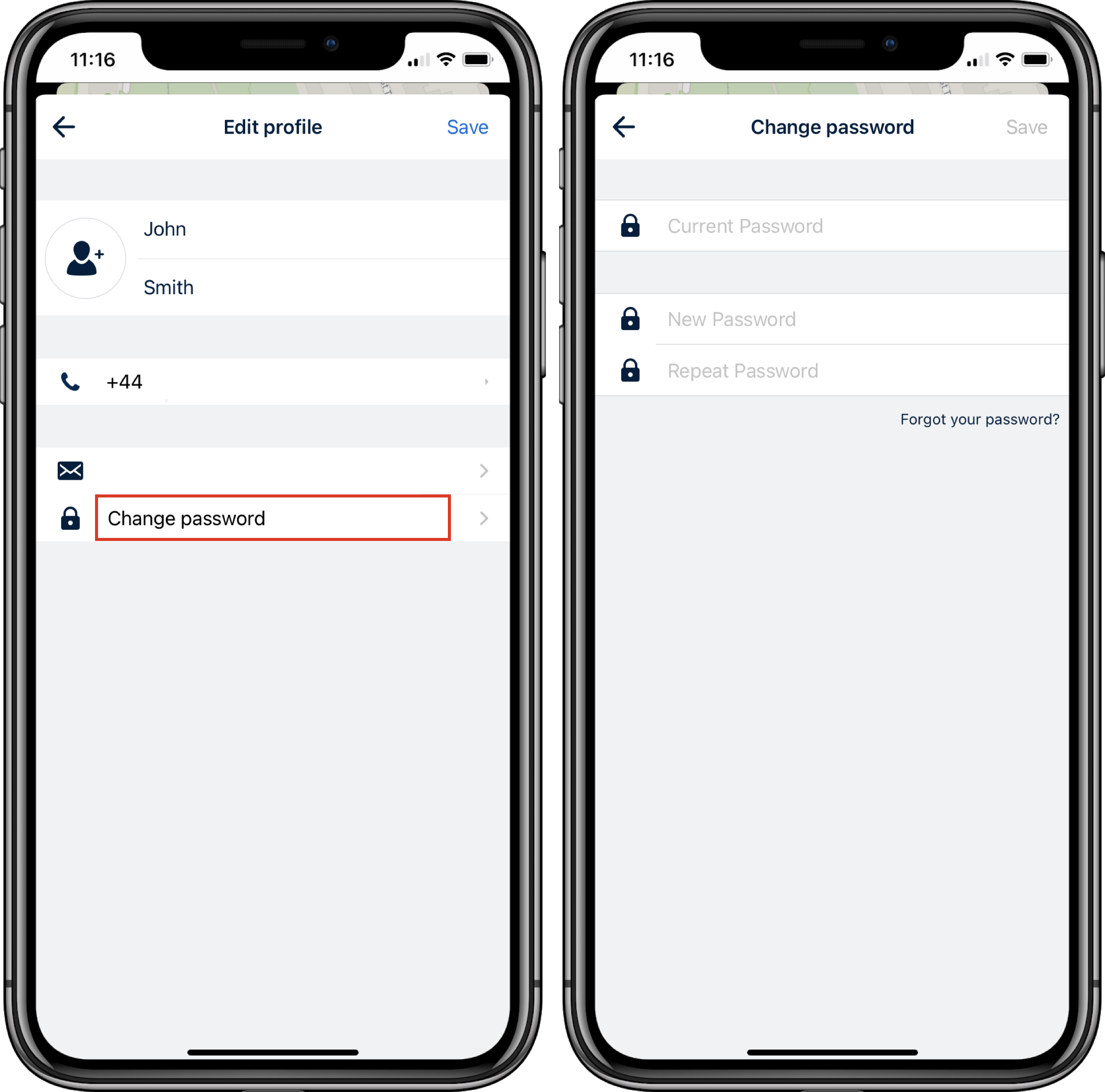 Are you still having difficulty updating your profile information? Reach out to our Passenger Care Team. They'll be happy to help!