Booking is easy! Just follow the next steps:
Check if the app has located you correctly or enter your pick-up address. Or you can drag the pin to the exact pick-up point
Enter your destination: Enter the address and select the options suggested below. The app shows you the route
Swipe up to see how far the nearest car is and the fixed price (Ride - PHV) or estimated fare (Taxi - Black Cab). Choose your preferred fleet type
Order your ride! You'll be redirected to the live booking page where you can track your booking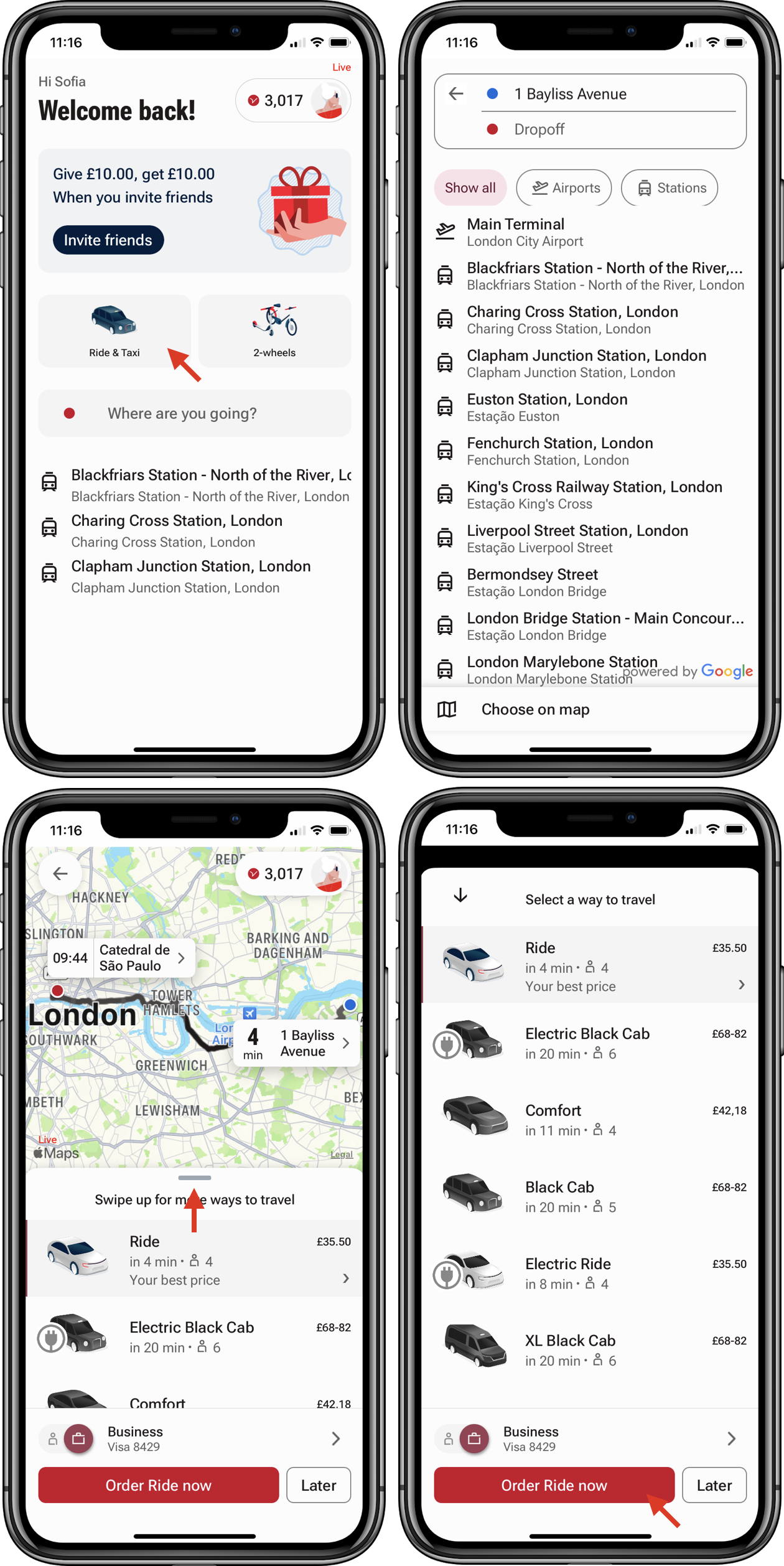 Once the booking has been accepted, you'll see the driver's name, vehicle type, registration number and distance. You'll be notified as soon as the driver arrives.
If you no longer wish to make the trip, you can 'cancel" the request at the bottom left of the screen. It's free of charge within 2 minutes of the request.