Follow the steps below to successfully request a trip with us:
First, check the app has picked up your pick-up location correctly (Image 1). If this isn't quite correct, or you wish to enter a different pick-up address, click on the pinned address and type in. Alternatively, you can drag the pin to the exact location you wish to be picked up from
Click 'Enter your destination' (Image 2), type the address and select the options suggested below (Image 3). The app will show you the route that will be taken

Swipe up the 'for more ways to travel' tab to view how far away the closest car is to your pick-up address, and the fixed fare (Ride - PHV) or estimated fare (Taxi - Black Cab) for this trip (Image 4)

Select your fleet type and click 'Order Ride now' or 'Order Black Cab now' (Image 5)

Once you've clicked 'Order now' you will be taken through to the live booking screen. Here you'll be able to see how far away your driver is, their name, the type of car they are driving, and their registration number. This information will help you locate the correct vehicle when it has arrived at your pick-up address (Image 6)

If you no longer wish to take this trip, you can 'Cancel request' at the bottom of the screen on the left-hand side. You can cancel for free within 2 minutes of requesting the trip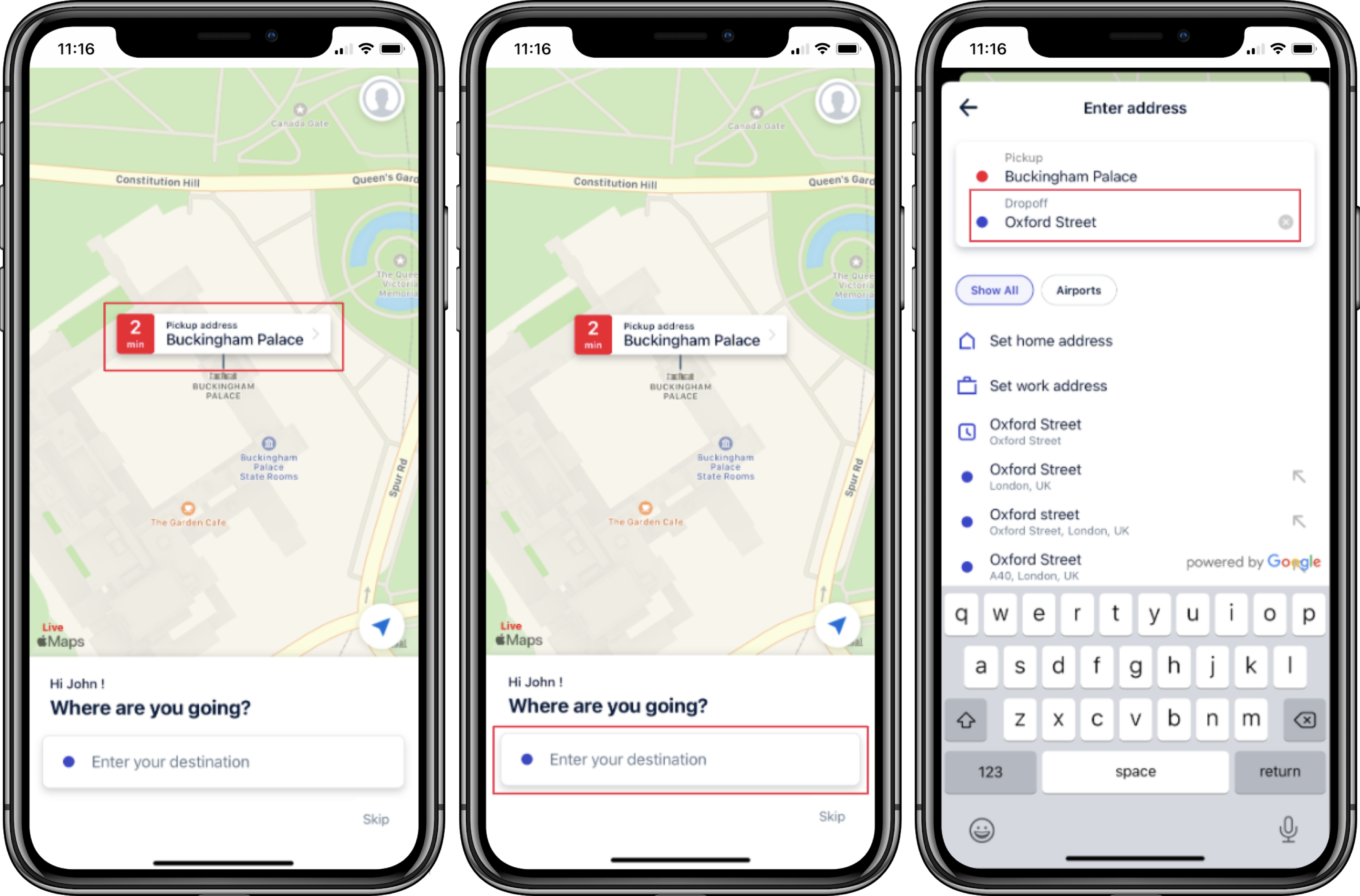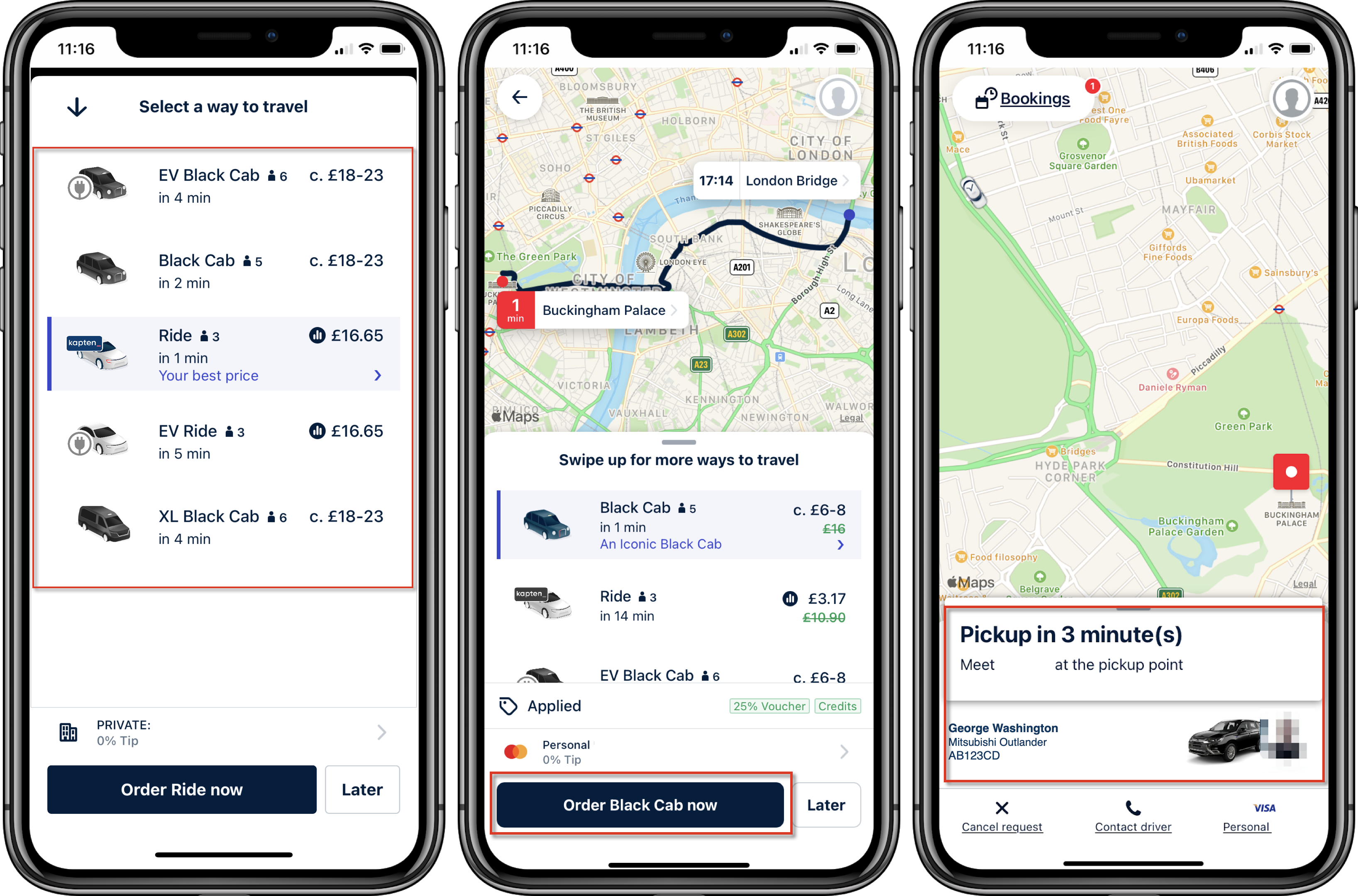 You can track the arrival of your car live on the FREE NOW map and will automatically be informed as soon as it arrives.