Here are the steps to follow in case you've lost something during your FREE NOW ride.
The best way to arrange the return of your belongings is to contact your driver via the FREE NOW app. You can do it up to 7 days after your trip:
Tap on the 'Profile' icon in the top right-hand corner of the map screen
Select 'Trips' in the profile section of the app.
Click on the journey in question.
Select the driver's name and tap on the phone icon in the top right-hand corner of your screen to call your driver.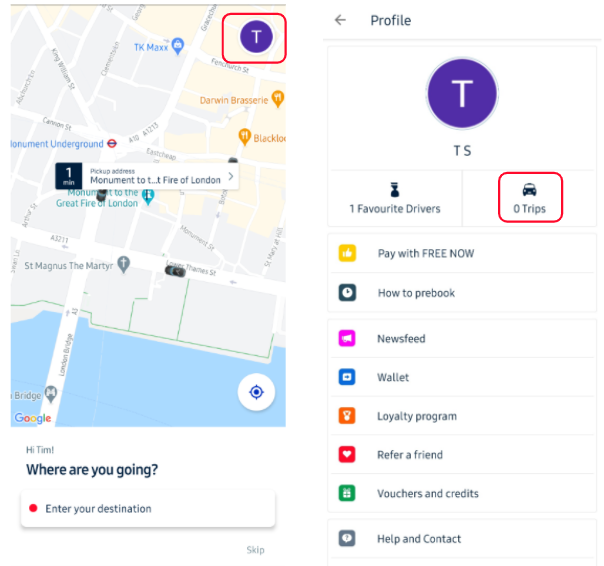 Note: Your phone number will be hidden from the driver however it is important that you have Caller ID enabled on your phone, you can check this in your phone's call settings.