If you've left something in a FREENOW follow these 2 steps;
Call your driver directly via the app. This is the fastest way to retrieve your belongings. For instructions on how to call your driver, tap here.
If you can't get a hold of your driver, fill in our

Lost Item Report Form

with all the details requested. We'll investigate what happened and provide you with an update as soon as possible.
How can I call my driver?
Tap on the 'Profile' icon in the top right-hand corner of the main screen
Select the 'Trips' tab
Chose the relevant trip and select the 'Contact driver' option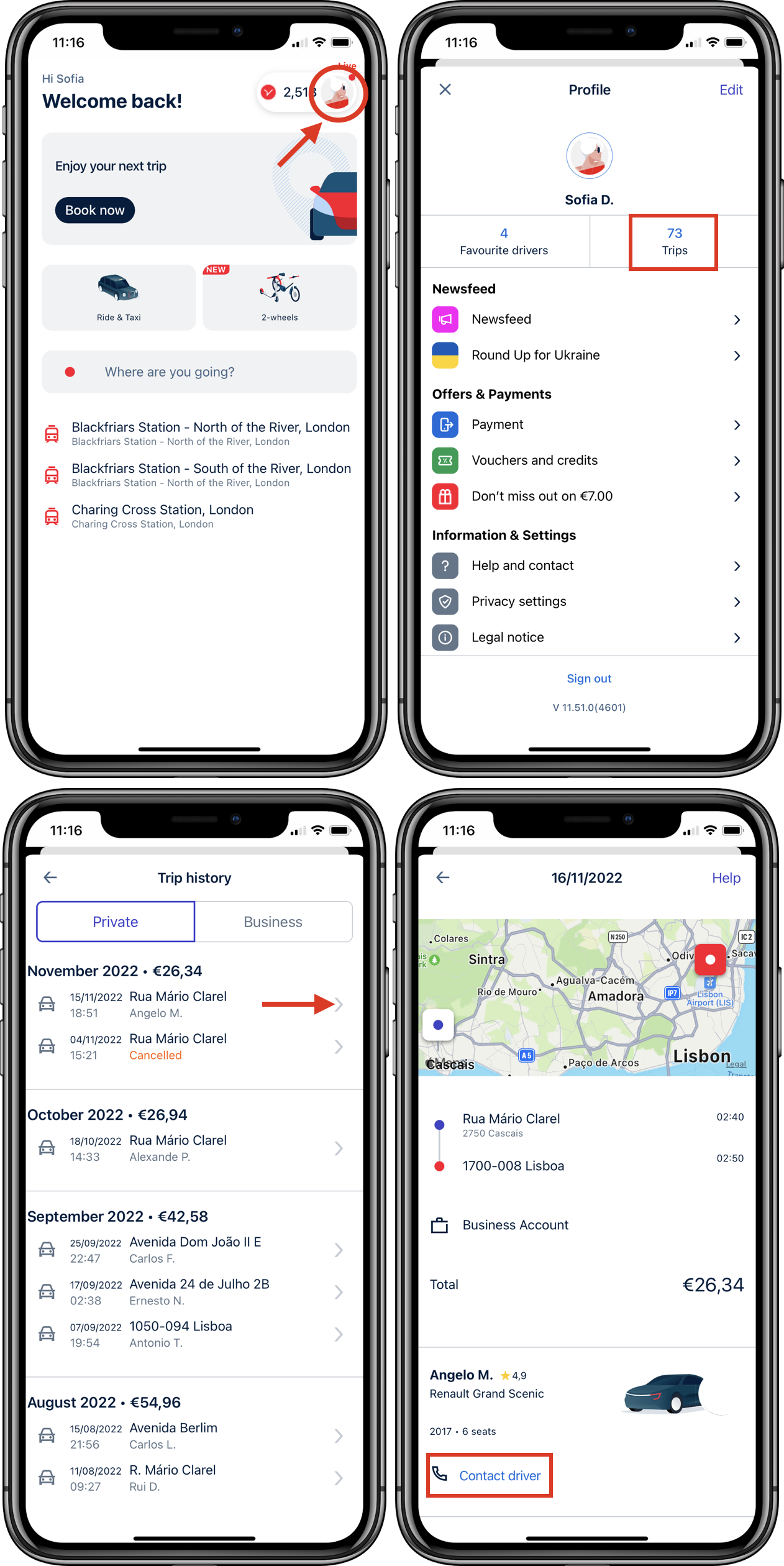 To guarantee the privacy of both passengers and taxi drivers, FREENOW uses a phone encryption system (you will see a fictitious number). So you can only call the taxi driver through the app and from the same line registered in your account. If you try to do this from your phone's call option, it won't work. Remember to have caller ID enabled.
If you're having difficulties contacting your FREENOW driver, check out more on this article.
The trip was not requested through FREENOW
If you have not requested a FREENOW Taxi/PHV, even if it has our stickers, the journey is outside our platform, and we cannot track it.
However, if you have a taxi licence or car registration, please contact us, and we will do our best to help you.

Although we promise to do our best to facilitate the return of any lost property, taxi drivers are self-employed and FREENOW only acts as an intermediary between users of our platform. We cannot guarantee that the driver has your item or can deliver it immediately.
FREENOW cannot be held responsible in the event that we are unsuccessful in recovering lost property, nor for any associated delays or expenses.