We're sorry to hear that you have lost an item in a FREE NOW vehicle! Please follow the steps below in order to reach out to your FREE NOW driver: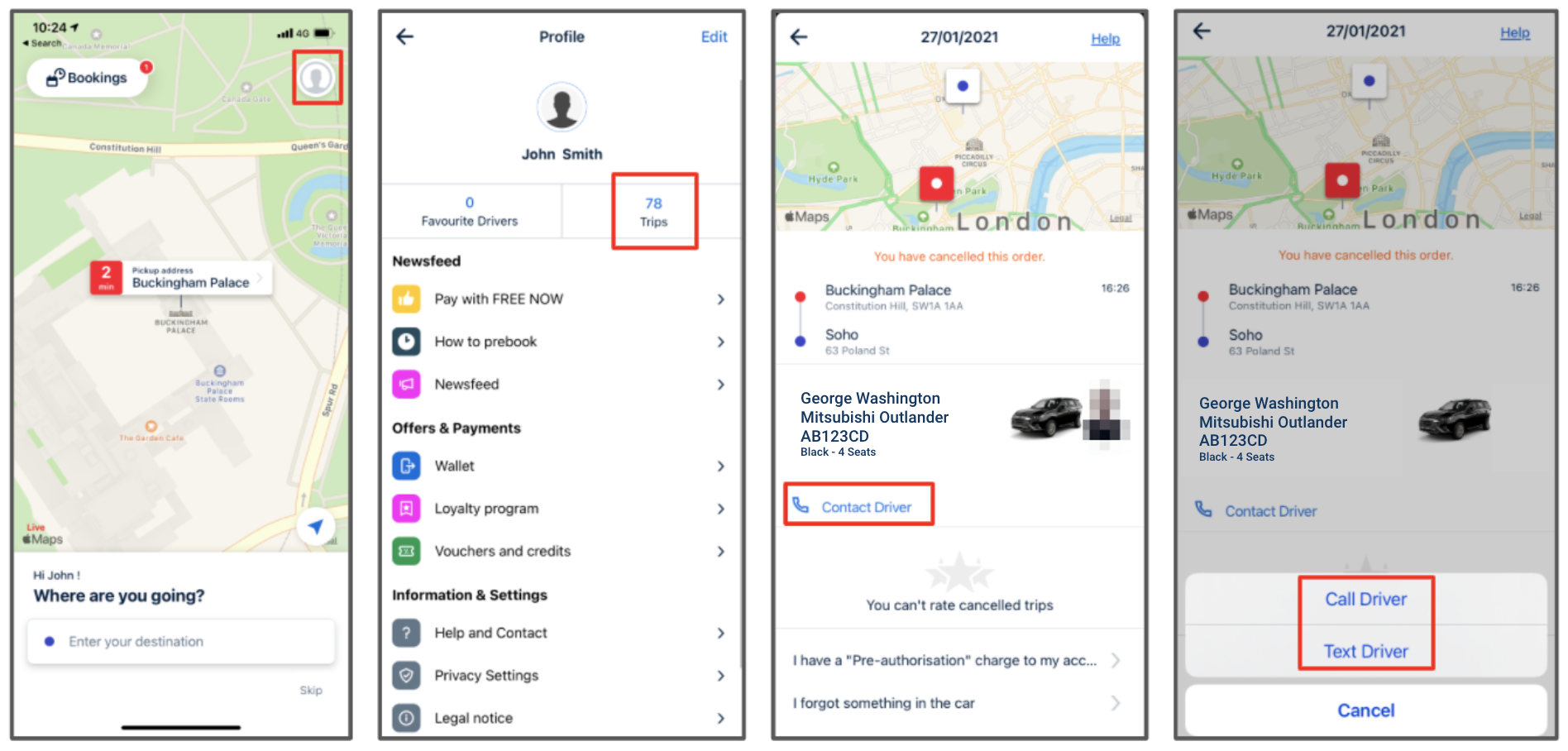 Step One: Tap on the 'Profile' icon in the top right-hand corner of the map screen
Step Two: Select 'Trips' in the profile section of the app (Image 2)
Step Three: Click on the relevant trip and select the 'Contact Driver' option (Image 3)
Step Four: Customers are given the option of either calling or texting the FREE NOW driver.
The most efficient way to arrange the return of your belongings is to contact the driver directly via the FREE NOW app. Customers have the option of phoning/texting the driver for up to seven days after the trip has finished.
Note: Your phone number will be hidden from the driver however it is important that you have Caller ID enabled on your phone and that you are using the contact number registered to your FREE NOW account.
If you are having difficulties contacting your FREE NOW driver, please review the following article
Although FREE NOW is committed to doing our best to help facilitate the return of any lost property, we have to make you aware that drivers are self-employed, and FREE NOW can only act as an intermediary between you and the driver. FREE NOW can therefore not accept liability in the event we are not successful in retrieving lost property, nor for any costs associated with retrieving lost property. Also, we cannot guarantee that your driver has your item or that they can deliver it to you immediately.