For every friend you successfully refer to FREE NOW you will each receive a FREE NOW voucher!
Want to know how? Check out the steps below to learn how to refer your friends: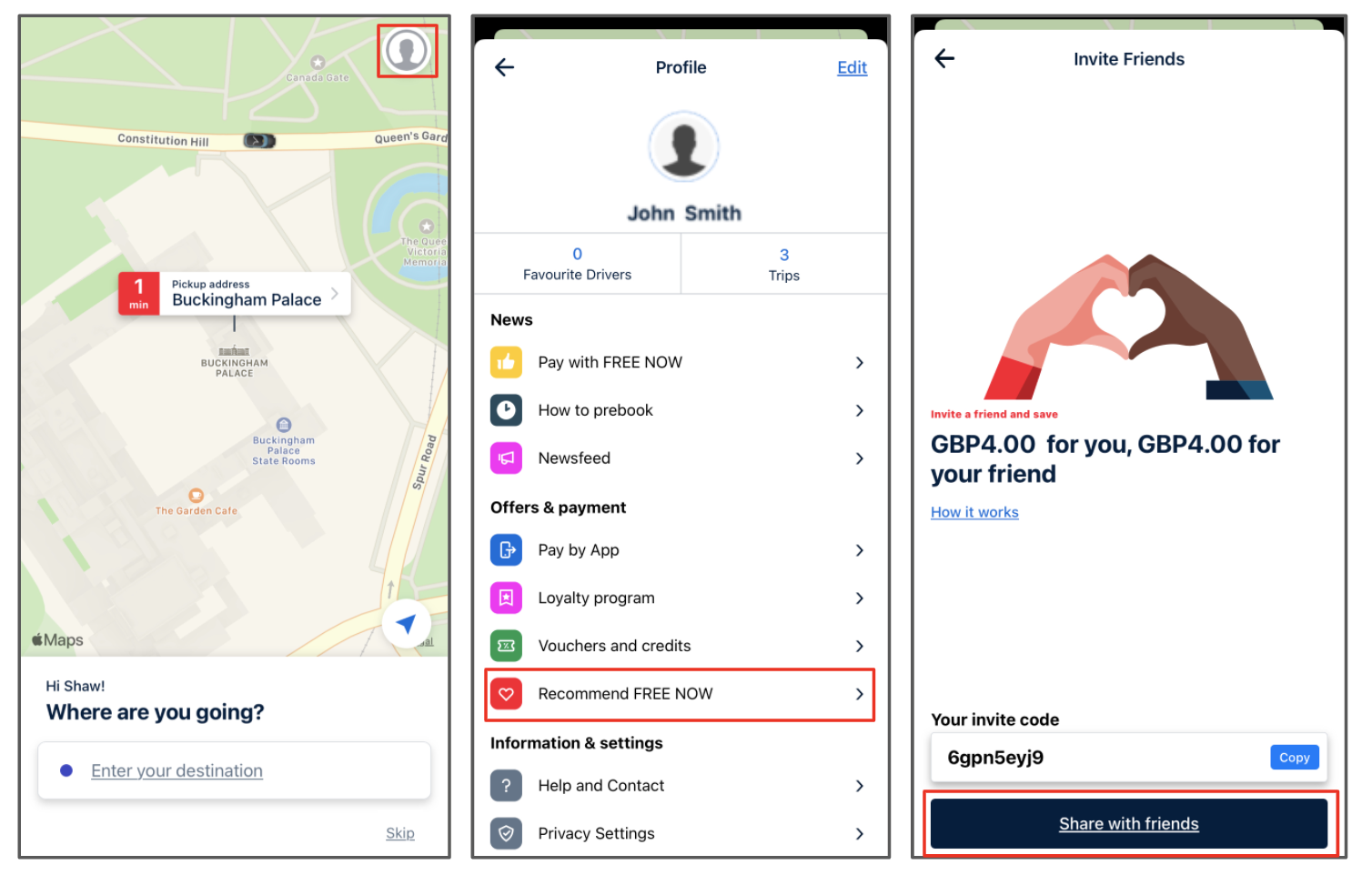 Step One: Open up the FREE NOW app and tap the profile icon in the top right corner.
Step Two: This will take you through to the main menu screen (Image 2). Select 'Recommend FREE NOW' to open the referral page.
Step Three: Tap 'Share with friends' to send your personal voucher code by text message or email and also to share it on social networks.