If you need to let your driver know something before the trip, you have the option to call or text your driver as they approach your pick-up destination.
To contact the driver:
Step 1: Once you have been allocated a driver, tap 'contact driver' at the bottom of the live booking screen (Image 1).
Step 2: This will ask if you want to text or call the driver. Select one of these options and proceed with your desired communication.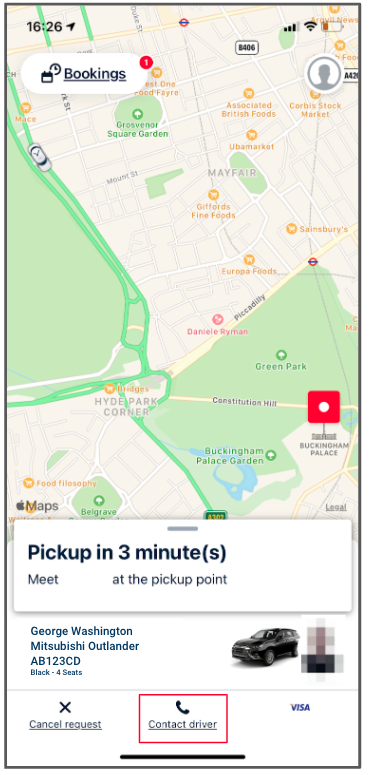 Are you wanting to contact your driver about a lost item but your trip has already been completed? Please click here.