Yes, they can! As long as they've joined your company Business Account already, they can associate their business or personal credit card by using our 'Multicard' feature. This means that you will charge their card for trips but the details will log on the Admin Panel for reporting purposes.
First of all, the Administrator of the account must enable Multicard by going to 'Payment' > 'Payment settings' and ticking the box beside 'Enable Multicard'.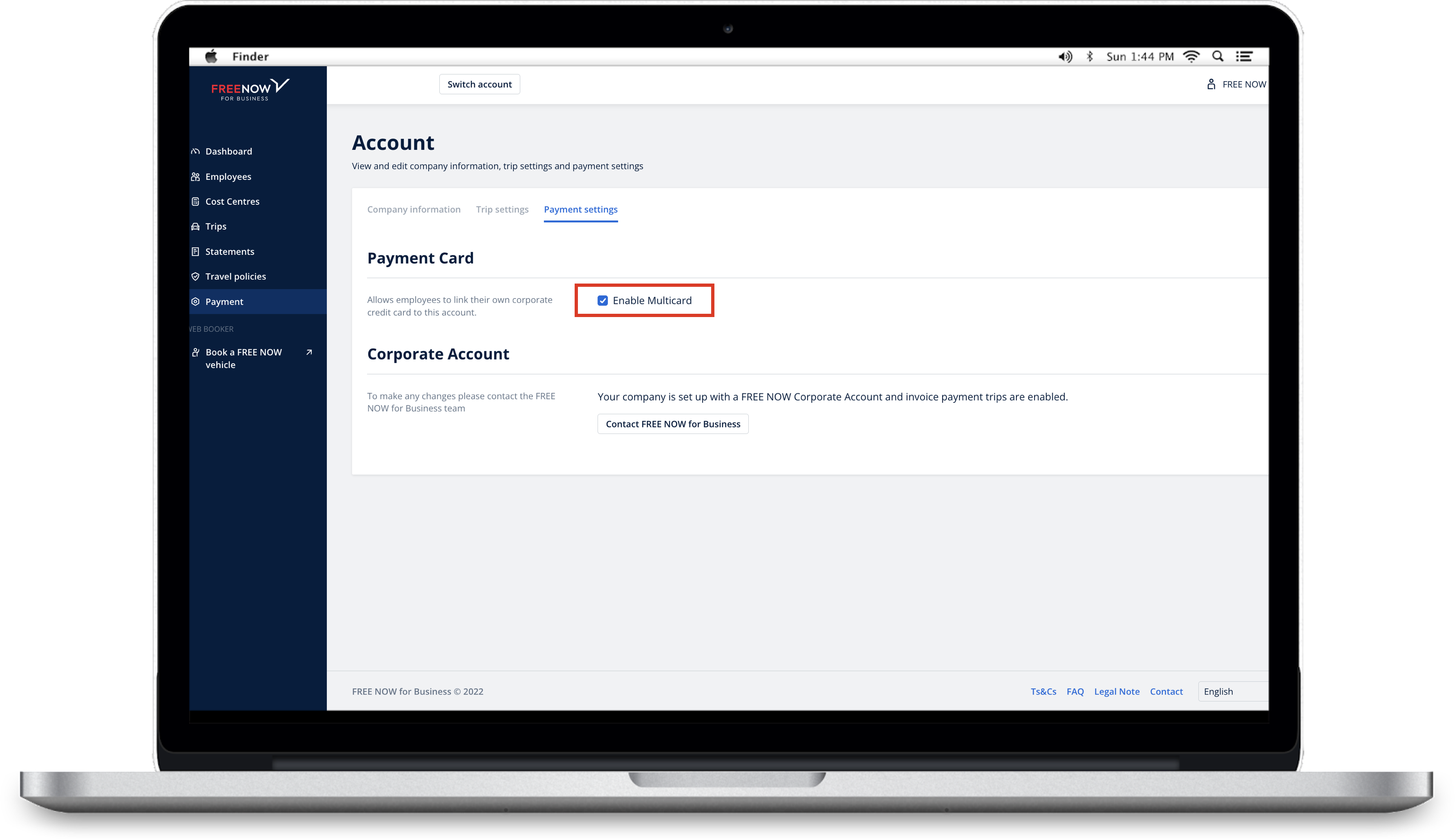 To associate their personal card, employees need to go to the 'Wallet' section of their passenger app. Select the card and designate it as 'Business'. Once it has been done, they'll have the option to select the Business Account to associate it with.
To disable this feature, simply untick the box and confirm your selection.