Delete a company payment method
If you wish to delete any company credit card, you can go to the 'Payment' tab in the left-hand column of the Admin Panel and then 'Payment settings'. Here, you simply need to click on the rubbish bin next to the credit card information.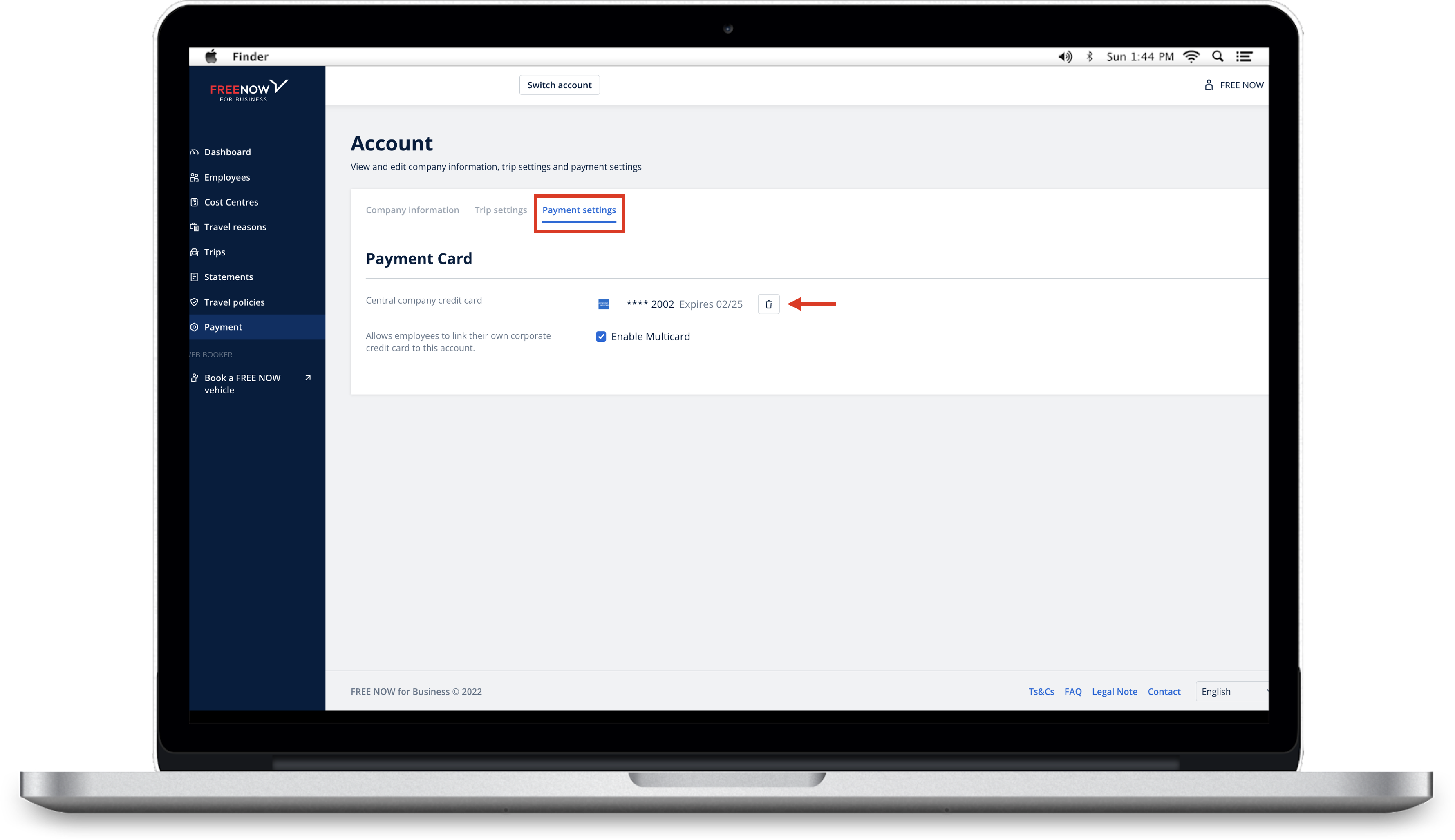 Add a company payment method
FREENOW supports the following payment methods: Visa, Mastercard, AMEX, Revolut, Apple Pay, Google Pay and PayPal.
To add a credit card, select the "Add a credit card" button on the 'Payment settings' section of the 'Payment'.
When adding your credit card to your Business Account, a message will pop up stating that prior we need to enable your bank to check your identity (PSD2 European Regulation). This means that credit card users may need to provide additional authentication during online payment*.
These 3D Secure checks will not be necessary all the time and their frequency can vary based on different factors such as the amount of the payment or the historical payment data with your bank.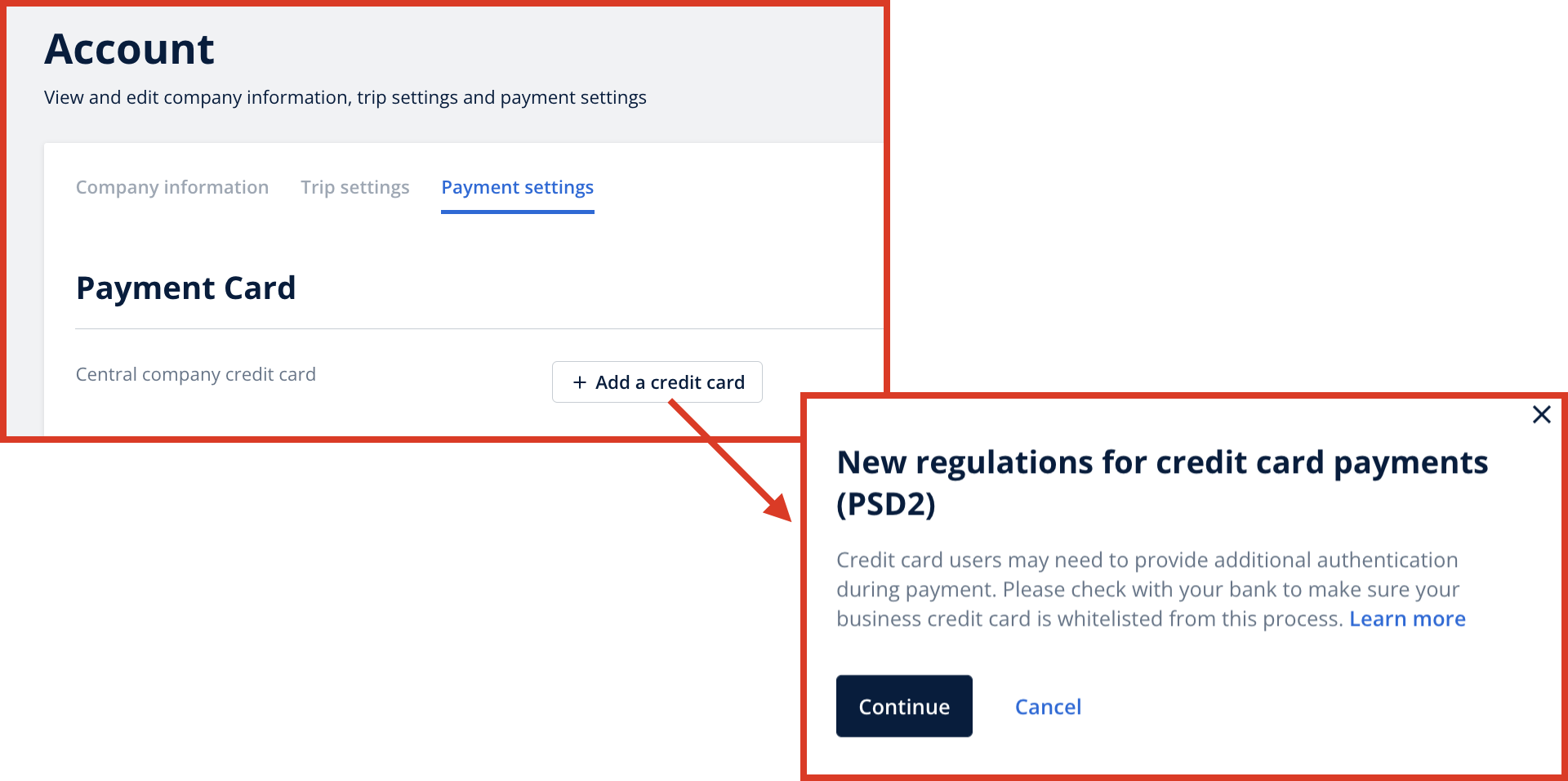 To update your credit card, for safety reasons, you cannot amend the details. You must delete it and enter the new card details as explained.
In case you want to add or update an AMEX credit card, we will need to do it for you. Just submit a request to our Support Team. They will forward your request to our dedicated team, which will get back to you shortly.
*PayPal, Apple Pay and Google Pay are not affected.