We're sorry to hear you're not receiving notifications! FREE NOW will always send you a notification once we have assigned you a driver and when the driver has arrived at your pick-up point.
If you're not receiving these notifications, this is most likely be because you have them disabled on your phone. Please follow the steps below in order to activate FREE NOW notifications (Please note that the steps may differ depending on your mobile model and make)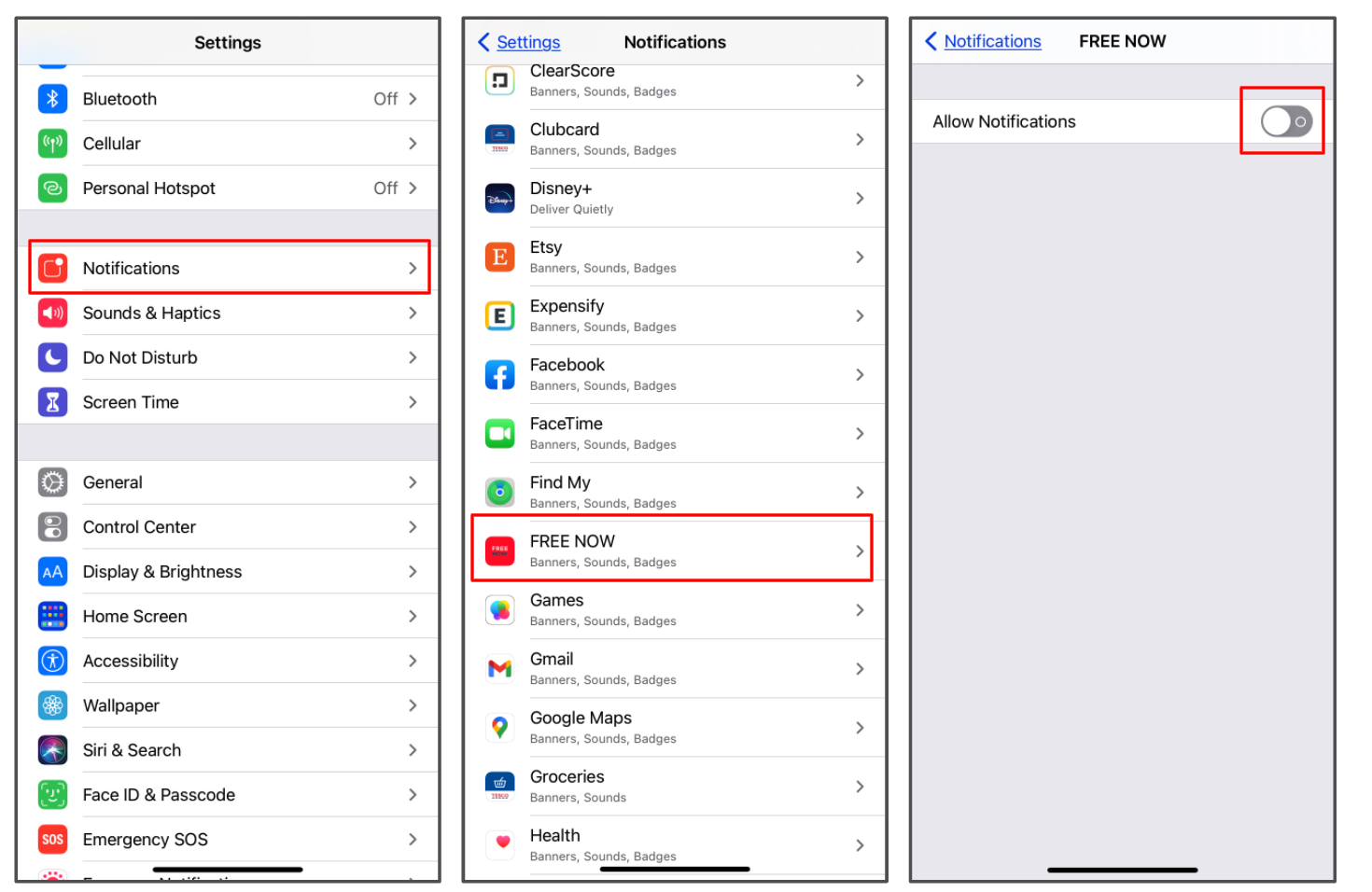 Step One: Go to "Settings" on your phone and select "Notifications" tab (Image one)
Step Two: Scroll down until you find the FREE NOW option and then select the tab (Image two)
Step Three: Ensure the 'Allow notifications' tab is switched on (Image three currently shows notifications as switched off)
If you are still experiencing difficulties, please submit a request below.