Your feedback is really important to us as it helps us constantly improve our services. We strongly encourage you to rate your FREE NOW driver and leave a comment about your experience.
Once your trip is complete, you will be able to rate your driver and their vehicle out of 5.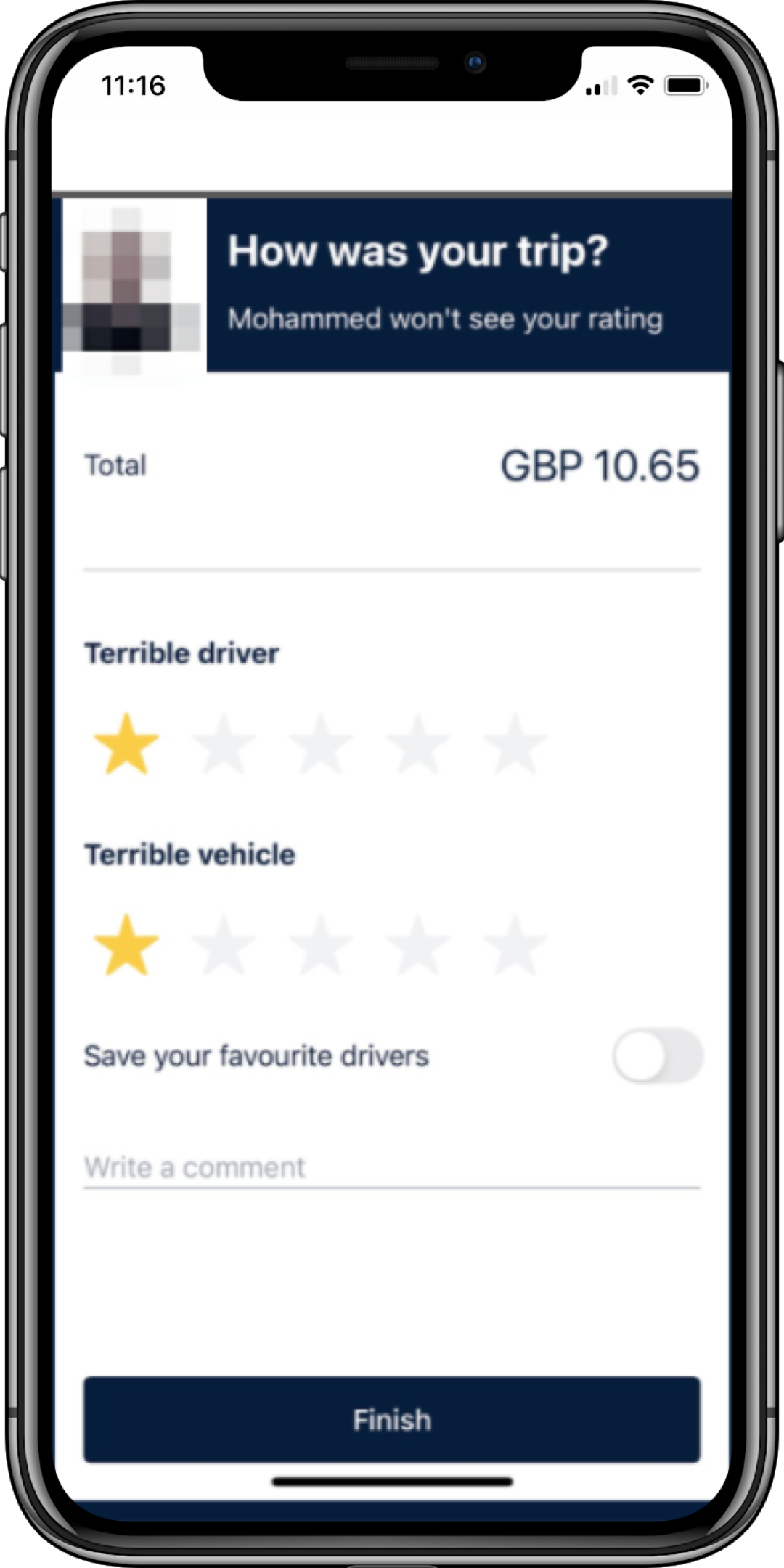 Did you forget to provide a rating straight after your trip? Don't worry! You can still rate them 48hrs after the trip has been completed. To find this;
Tap 'Trips' in the main menu
Tap the trip you want to rate
Scroll down and click the rate tab directly under the Drivers information
Remember, the more information you leave us, the better we can improve our service for your next journey with FREE NOW.
Did you have a driver that you particularly enjoyed? You can now save that driver as a favourite to be matched with them again in the future. Check out How can I add a favourite driver? for more information on adding Drivers to your 'favourite' list