Setting your payment method is very easy. You can pre-set your preferred payment method before each trip and you can also change it during the journey and before the journey ends.
To do so, follow these steps:
Once you have entered the origin and destination, under the service options you will see the payment method you have selected by default
If you wish to change it, click on it, select the payment method you want and return to the main screen
Return to the previous screen and confirm your order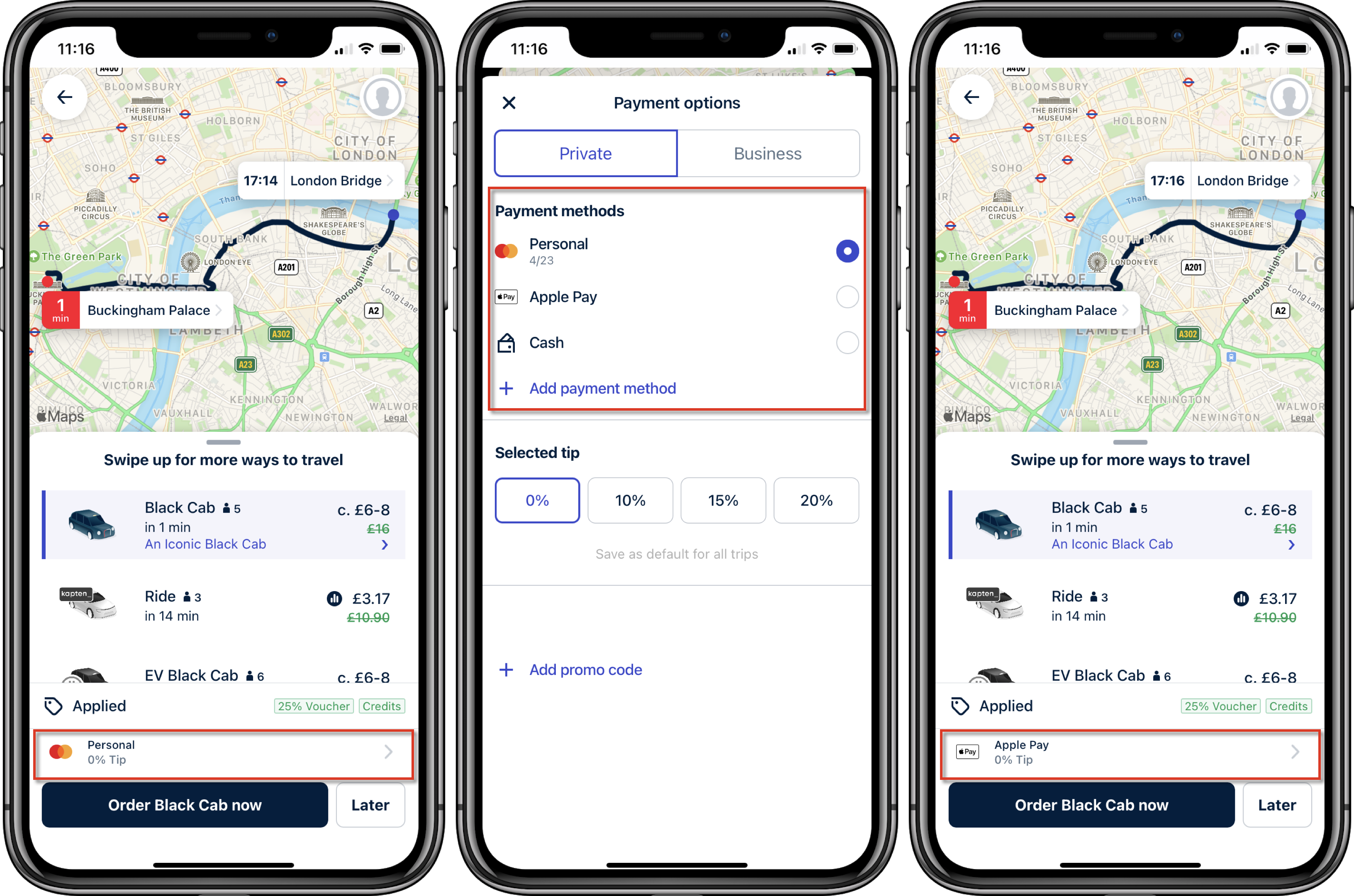 You can choose between:
Cash payment (always ask the taxi driver for your receipt)
Credit/Debit Card (VISA/MasterCard/American Express)
PayPal
Apple Pay / Google Pay
Company account
Please note that external/cash payments are not compatible with any vouchers or discounts.
Important: To avoid any misunderstandings, always check that the payment method you have selected is the correct one.
Got another question? Reach out to our Support Team. They'll be happy to help!